Reading Time:
5
minutes
This post may contain affiliate links – meaning that if you purchase something through a link, I get a small payment for it (at zero additional cost to you). It is a much-appreciated way to support this website!
The Young Traveler's Network series showcases candid guest interviews of young people worldwide and the inspiring stories of how they navigate their lives and travels. They share their stories to educate, inspire, and empower others to see the world!
This week a Young Traveler named Dann, 25, shares how she lost her huge study abroad scholarship but went anyway!
---
It's so nice to have you Dann, please introduce yourself to everyone!
Hello, my name is Daniela Castillo, but unless you are my mother in a rage, you can call me Dann. I am 25 years old and originally from Guadalajara, a city in the west of Mexico that no one really knows (but should).
What was your major in college, and what prompted you to want to study abroad?
I got a BA in Communications Sciences, which includes media studies, journalism, advertising, and storytelling.
During my undergraduate program, I spent an international semester at Regent's University London and immediately fell in love with the UK. I wanted to go back, and I thought a Master's Degree was the perfect opportunity for it.
I've known that I wanted to become a writer since I was 11 years old, so after I graduated, I decided to study a Master's Degree in Creative Writing at the University of Edinburgh. The United Kingdom is the home of some of my all-time favorite writers. It only seemed logical to pursue my studies there.
However, education in the United Kingdom, especially if you are a student outside the European Union, is expensive. And I mean really expensive.
The normal fees for a British student at the University of Edinburgh were around £8,000, however, for a foreigner, the fees went up to almost £17,000. There was no way on earth I could cover that amount with my salary and the currency exchange, so I knew, right from the beginning that my only chance of studying in Scotland would be with a scholarship.
What scholarship were you applying for?
I was applying for a CONACyT scholarship, a government organization that supports students who want to pursue postgraduate degrees in foreign countries.
It is very popular among the young population in Mexico and I even had a couple of friends who had been awarded it. I decided I should give it a go.
How did you lose your study abroad scholarship?
The CONACyT efforts are mainly focused on supporting the science and technology fields. They dedicate some resources to arts and humanities, but the opportunities are quite limited. However, when I decided to apply they canceled the funding that supported arts in my state. According to the spokesperson I talked to, they weren't a priority to the development of the country.
So despite fulfilling all the requisites (having completed a bachelor's degree with the highest marks, being accepted in one of the top 20 universities in the world and speaking two languages, to name a few), I lost the study abroad scholarship because of my study field.
How did you feel when that happened? What was going through your mind?
Oh, wow… Where do I begin? It was almost surreal. I don't intend to brag but for me, academics have always been "my thing". There's plenty of other stuff that is not my repertoire: sports, the stock market, flirting, walking without tripping, tequila shots… however, being academic is.
I received an 80% scholarship to study my undergraduate degree. I graduated with honors from my bachelor's, and I was presented with a national award of excellence for having some of the highest marks in the country in the graduation exam.
The Public Education Secretary sponsored my international studies in London thanks to my student performance and I won four writing competitions during my time as a student. At that point in my life, it only seemed logical to assume that I had a shot as a graduate student. But I didn't.
It was a mix between one of those cliche 12-steps programs and a quarter-life crisis. Click To Tweet
My first thought was that I was not good enough as a writer or student. That everything I had done wasn't enough to find a proper sponsor. Then, I had chosen the wrong field. Maybe I was smart, but my parents were always right and I should never have pursued a career in literature, so I had wasted four years of my life in a profession with no future.
Finally, there was anger, with the government, with the politicians, with my bank account, with CONACyT and myself. I'm not saying I'm done with the whole process.
Even now, I still find myself angry from time to time, but I have learned how to handle it better, and traveling helps, for sure.
When did you decide to go to Scotland anyway? Did your friends and family approve and support your decision?
Well, after my mini-crisis, I had to take a break and seriously think about the direction of my life. I had a good job, with a decent salary in a nice city. A car, a gym membership, a dentist appointment, a full bookshelf, but I still wasn't completely happy. I didn't know many things about my future, but I was sure of one: I wanted to see the world and write about it, so… why not?
As I had been saving to pay for my living expenses in Scotland and I didn't have any sort of commitments that tied me to Guadalajara (except my dentist appointment, but she understood), even if I couldn't study in Scotland, I could still travel there.
I created a travel blog to document my journey so that I could keep writing. My focus was on solo female travel. Traveling on my own was as intimidating as it sounds, so I decided to use that fear for something positive.
I received an incredible amount of support and not only from my friends and family, but also from former teachers, work colleagues, and even some of my unknown contacts on Facebook. My parents were a bit upset because they couldn't help me to cover the fees of the university; in the end, they stopped offering to work double shifts to raise the money and supported my idea.
What countries did you visit during that trip? Which were your favorite or most memorable moments?
So far, I have been to America, Scotland, Belgium, England, Northern Ireland, The Republic of Ireland, and Spain. Next week I'm going to Denmark, Sweden and then France. Until now, I've been traveling for 10 months, visited more than 20 cities, slept in about 30 different beds, and still have no regrets.
There have been several memorable moments. The most recent one was an improvised excursion to see the Northern Lights in Ireland while my roommates and I were freezing to death at the top of a hill.
I also met my current partner on the road, visited the place where the first Harry Potter book was written, ate snails in a street shop in Belgium, and reunited with my best friend in Spain. And I'm sure I'll get more in the future.
What advice would you give to some other student who had plans to study abroad but lost their study abroad scholarship, or couldn't go for some other reason?

Studying is amazing, important and life changing, but not necessarily imperative.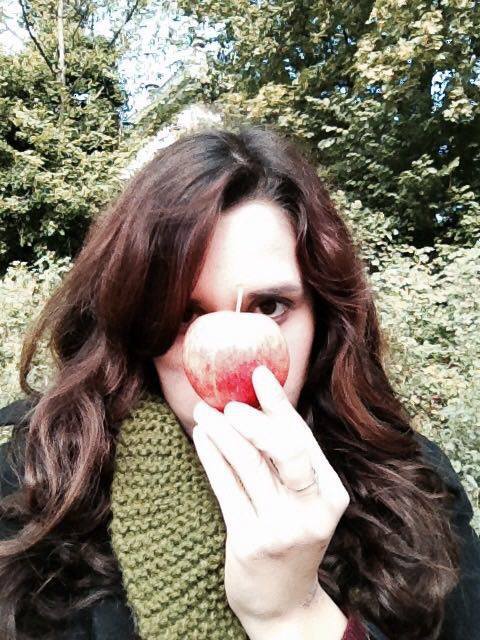 It helps to have a degree, but you can still learn on your own before having access to proper education.
I am not quitting my dream of getting a master's degree, but in the meantime, I'm gaining other valuable experiences that I'm sure are going to help in my future. So if you can't study at the moment, work, volunteer, read a lot, and keep trying.
Any extra advice, words of inspiration, or closing sentiments?
Many people have told me that I have the perfect job; that I'm living the dream. They are partially right, however traveling full-time can be exhausting, uncomfortable, and a bit lonely every so often.
However, it has been one of the most rewarding and interesting experiences I have ever had. I wouldn't have done it differently even if I had the chance to go back (though, I would have chosen a different backpack!)
So, don't be afraid to travel on your own, especially if you are a girl. You'll find risks, dangers, and assholes everywhere in the world, even at home—so if you feel that you want to travel, don't overthink it and do it!
---
Have you ever had to adjust your study abroad plans?
Drop a comment below & don't forget to add yourself to the Young Travelers Network Facebook Group!
Are you interested in writing for Packs Light? Apply to become a contributor.
[one_half]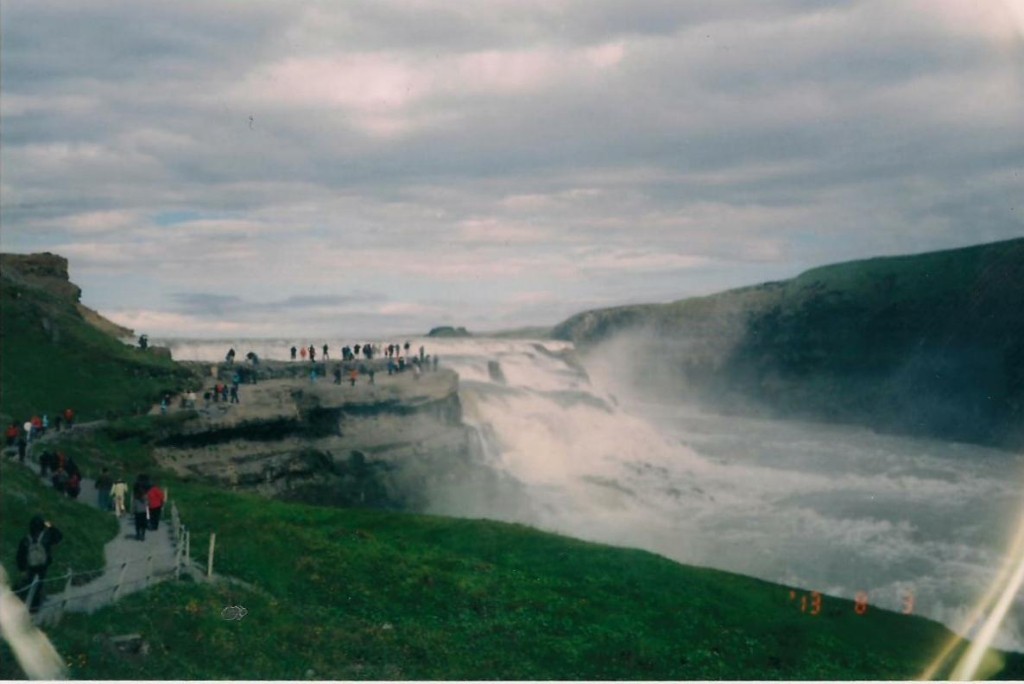 [/one_half] [one_half_last]
[/one_half_last]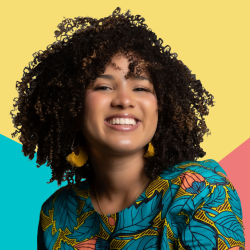 Latest posts by Gabby Beckford
(see all)