TV Show
Posted 12 months ago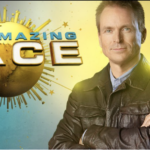 CBS
Travel the world completing challenges on a reality TV show
Who: 18+*, U.S. citizens, Hold a valid US passport and valid US drivers license
Deadline: Rolling
---
CBS is looking for singles or teams of 2 to participate in THE AMAZING RACE.
THE AMAZING RACE is adventure reality series that pits teams, each comprised of two members, against each other on a trek around the world. At every destination, each team competes in a series of challenges, some mental and some physical, and only when the tasks are completed do they learn of their next location.
Teams who are the farthest behind are gradually eliminated as the competition progresses, with the first team to arrive at the final destination winning $1 million.
Typically they choose teams that have known each other for a minimum of one year. They choose relationships that are "relatable". For your best chance of getting on the show, please refer to past seasons 1-30.
Online applications are accepted year-round via the website, or you can attend one of the listed open calls.
*Applicants must be 18 years or older to apply, with exception to the following states: Alabama: 19 years or older DC: 21 years or older Mississippi: 21 years or older Nebraska: 19 years or older.
Looking for the confidence needed to interview for a reality TV show? Check out the Delusional Confidence Workbook to inspire you to pursue your dreams and manifest success! 🔮✨