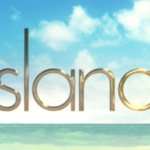 ITV Entertainment
Apply for your chance to be in the popular island dating reality TV show Love Island
Who: 18+, Have a valid passport for at least 6 months after filming, Available for at least 10 weeks for filming
Deadline: Rolling
---
The ultimate island dating show is currently casting a new batch of single guys and girls to take part in the ultimate dating experience.
LOVE ISLAND is the sizzling summer series based on the international smash hit and cultural phenomenon. The matchmaking begins as a group of single "Islanders" come together in a stunning villa in Las Vegas, ready to embark on a summer of dating, romance, and ultimately, relationships.
Every few days the Islanders pair up and those who are not coupled are at risk of being dumped from the island. Islanders are on the lookout for romance, but the road to love doesn't always run smoothly.
Challenges abound with intriguing new Islander arrivals and dramatic twists as friendships and relationships form.
In addition to choosing their partners wisely, Islanders must also win the hearts of viewers who have the opportunity to shape events on screen and ultimately crown one lucky couple the winner who will then have the chance to walk away with both love and the cash prize.
Looking for the confidence needed to interview for a reality TV show? Check out the Delusional Confidence Workbook to inspire you to pursue your dreams and manifest success! 🔮✨