Reading Time:
5
minutes
Is it ethical to visit Hawaii? Should you go to Hawaii? What Hawaii alternatives in the United State are there? What are some tropical destinations that don't need a passport in the U.S.?
In August 2021, Hawaii's governor requested that visitors consider minimizing their movement to and from the islands unless the trip was essential. The governor's recommendation came after Hawaii's hospitals witnessed a spike in COVID-19 cases. Governor David Ige commented, "last year in March, when I first asked for visitors to postpone travel to the islands, we saw a 60% reduction in the traffic to Hawaii."
This post may have affiliate links. Meaning if you buy something using them, I get a small % for recommending it. It doesn't change the price for you at all and it's a super easy and nice way to say thanks for the work I did writing this 🙂 Cool? Cool!
Gen Z Travels To Hawaii
Hawaii has been gaining even more popularity as a "COVID-escape destination", especially among Gen Z travelers. The distinctive tropical location, 2,000 miles out in the South Pacific, lures globetrotters in with warm weather all year round. And while Hawaii feels like a unique country, its statehood makes travel easy for U.S. natives.
During the pandemic, Gen Z travelers flocked to Hawaii as the palm tree-lined beaches became a trending topic on social platforms. Plenty of TikTok videos showed young people escaping their troubles by heading to the islands, often with few dollars in their pockets. This perpetuates Hawaii's issue of mainlanders moving to the state and burdening its resources without fully understanding their impact on locals.
Travel to Hawaii, especially now in the "post-pandemic" boom, is unsustainable, and locals are begging tourists to stay away.
It's true that some aspects of Hawaii are too unique to experience elsewhere. But, you'll be surprised how close you can get, even without a passport!
So, what options do Gen-Z travelers have when looking for a tropical destination within the U.S.?
Consider these Hawaii alternatives for a similar sense of surf and sun (and, honestly, for a much shorter flight and huge potential savings).
The U.S. Virgin Islands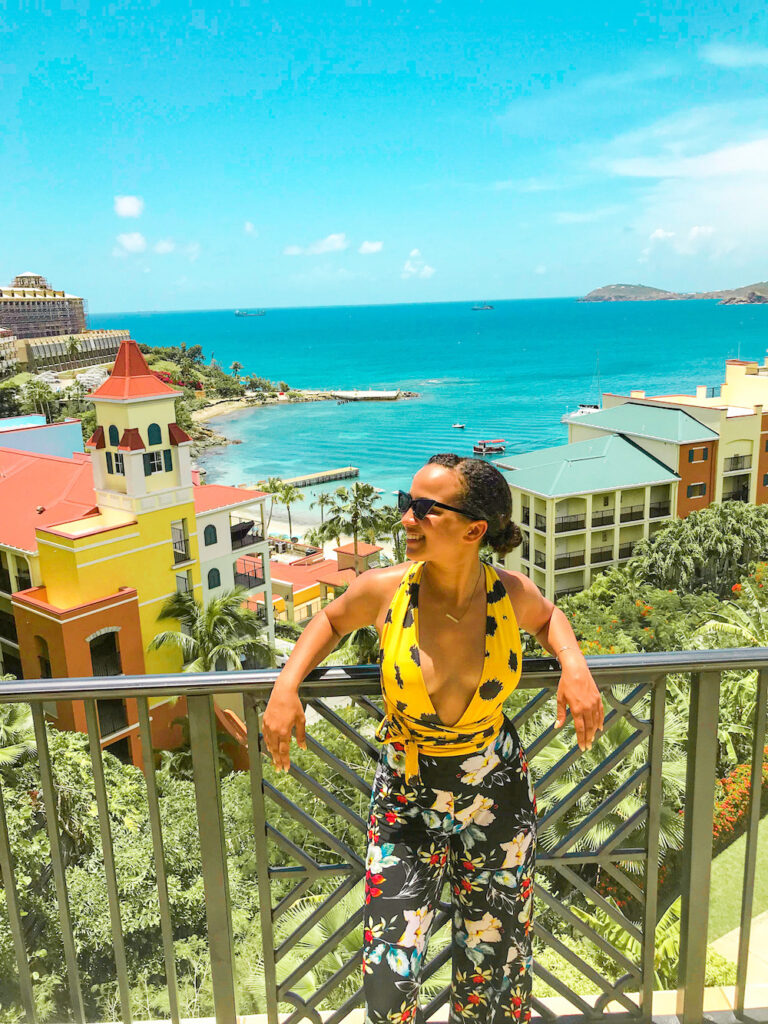 Similar to Hawaii, the U.S. Virgin Islands are known for great beaches, swimming, snorkeling, and majestic greenery. Young travelers can enjoy this tropical destination all year round, with temperatures averaging around 78 degrees.
Most known for their vast white beaches and turquoise water, these islands are a great place for all water sports lovers. History buffs and nature lovers will also find their place here since you can see an old shipwreck as well as magnificent coral reefs on the same day.
Tour the islands with a private boating adventure for the ultimate bucket list experience. Strap on a snorkeling mask and swim with some of the five hundred different species of Caribbean fish and wildlife!
Make sure you don't miss out on visiting Trunk Bay which is considered one of the best beaches in the Caribbean. With bright, smooth sand and translucent water, you'll be living your best beach life.
Florida Keys
The Florida Keys, also known as the coral kingdom. Three main destinations make this vacation spot ideal: Key Largo, Islamorada, and Key West. Many of the Keys resemble Hawaii's sandy beaches and warm ocean waters. Just off the southern tip of Florida, it's a perfect getaway for Gen Z travelers.
Key Largo is more popular among divers who come from all over the world to dive in John Pennekamp Coral Reef State Park. This park is considered to be the first preserved underwater park in the U.S.
Islamorada, on the other hand, is known as the sports fishing capital. Many adventurers come to enjoy backcountry sport fishing as well as saltwater fly fishing. Or, you can trade smaller streams for the sea on a sandbar catamaran tour with drinks and snorkeling!
And last but not least, Key West is the southernmost point of America, a mere ninety miles away from Cuba. It holds the Keys' historic quarters as well as an international airport which makes for easy flight plans. 
The Keys are known for attracting a crowd of festival lovers and beachgoers. Every year, a variety of events take place, including the Carnivalesque Fantasy Fest, the Original Marathon Seafood Festival, and Brewfest.
American Samoa
Located in the Pacific Ocean, American Samoa consists of seven islands, five volcanic islands, and two coral atolls.
American Samoa is known for its diverse wildlife, mountain ridges, lush rainforests, hiking trails, and vibrant coral reefs.
TIP: The star gazing in American Samoa is some of the best in the world! When it's not raining, the night sky will captivate you. ⭐️
The islands are popular with surfers and kitesurfers, given their ideal climate for water sports. Visit Carter Beach, Leone Bay, or Alofay for a variety of ocean adventures. Or, trade your snorkels and surfboards for some tanning time at the Village of Alega located on Tutuila Island.
Those who have lived in American Samoa will tell you the island is a bit more conservative than you might expect, so bring a one-piece swimsuit.
Other attractions that are highly recommended include Nuuili Pala Lagoon, the Marine Turtle Sanctuary, and the Private Island Swains Sanctuary. The territories' main attraction is the National Park of American Samoa, home to many nearly extinct species of animals and birds.
Puerto Rico
Puerto Rico might be one of the most diverse places you will ever visit. Exotic rainforests, beautiful beaches, and vibrant city life ensure you'll never run out of sights to see.
Feeling adventurous? Zipline your way through the treetops or test your limits with some cliff jumping.
Want to take a walk through history? Puerto Rico is home to some of the most well-preserved historical buildings in the world! Visit San Juan and explore cultural landmarks on a walking tour, and see monuments like Castillo San Felipe del Morro or La Fortaleza-Palacio de Szanta Catalina for a fascinating step back in time.
Spring Break is the perfect time to go to San Juan: check out my whole Puerto Rico Spring Break itinerary and budget breakdown!
Don't forget to stop by Pork Highway after a long day of touring. Known as La Ruta del Lechon, the road stretches over three miles with food vendors serving traditional pork dishes.
The air along the road smells of bbq, with lively restaurants playing loud music while patrons dance, drink, and enjoy the food, a Gen-Z tropical paradise.
Guam
Guam offers a more relaxed alternative to Hawaii for young travelers. Hundreds of thousands of American tourists make their way to this tropical Pacific destination, typically during the wintertime when the weather is warm and dry.
Along the coast of Guam, you can find breathtaking beaches like Ypao Beach Park, Tumon Beach, and Gun Beach. If you are a diver, don't miss out on Guam's open underwater museum, where two sunken warships reside from WWI and WWII.
If you're not into diving, no worries. Guam also has a lot to offer on dry land.
Take a walk along the four-kilometer hiking trail cutting through the capital, where you can expect to see over seventeen different historical sights and landmarks. Some of these sights include the Latte Stone, a set of stone pillars that the indigenous people of Guam used to support their houses.
It's worth mentioning that Guam does not have a sales tax, so your dollars will go a long way over there! You can visit the Chamorro Village Night Market if you're looking for authentic and locally made souvenirs.
South Padre Island, Texas
South Padre Island is a great alternative to Hawaii. Although it's known as a spring-break spot, the island has so much more to offer.
To explore the island in style, we suggest you rent a scoot coupe, which is a small scooter car that fits two people. These cars are fun to drive and can be a great way to discover the community.
In South Padre Island, Gen Z travelers can visit Sea Turtle Inc on the Laguna Madre, the perfect place to learn about rescue and rehabilitation efforts. Best of all? If you visit at the right time of year (mid-June through August), you can actually witness the release of hundreds of sea turtle hatchlings into the Gulf of Mexico.
Other wildlife around Laguna Madre wait for travelers to visit and observe them, including dolphins, a diverse variety of birds, jaguarundi, and ocelots (small, big cats!) who call the lagoon home.
Horseback rides are fantastic and are a great way to familiarize yourself with the island's beaches. You will get the chance to ride through sandy dunes and witness unmatched views. Check for guided tours, usually available during sunrise, sunset, and specialty moonlight rides!
South Padre Island has a lot to offer, from sunny coastlines to wild rainforests. Explore breathtaking waterfalls, sky-scraping volcanoes, and the rich indigenous culture native to the island. Who says one place can't have it all?
Have you visited any of these tropical spots in the U.S.?
Tell us which in the comments!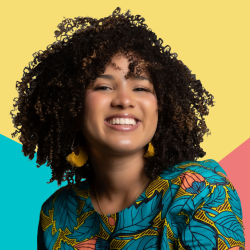 Latest posts by Gabby Beckford
(see all)