Reading Time:
4
minutes
The Young Traveler's Network series showcases candid guest interviews of young people worldwide and the inspiring stories of how they navigate their lives and travels. They share their stories to educate, inspire, and empower others to see the world!
This week a Young Traveler named Kiara Mijares, 22, shares how she travels with a passport from the Philippines.
---
Kiara recently graduated with a degree in Psychology and a minor in finance. She was headed towards a career in corporate finance… before deciding to book a plane ticket to Europe instead.
Two things to know about Kiara: she grew up in a conservative Filipino family and she's a writer.
To start, it's important to know that growing up as a Filipino you're taught to take life seriously. This means a constant emphasis on going to a good university and securing a stable job, and then traveling only if time permits.
But this just didn't suit Kiara, who says:
For as long as I can remember, I was never fond of my hometown. I had longed to be somewhere, anywhere, but there. Click To Tweet

All throughout elementary and high school, I always tagged along on my parents work trips to Metro Manila, Cebu, and other provinces. I always wanted to go somewhere during school breaks and found myself saving money all the time for a future flight.

It wasn't until I stepped off the plane, back in my hometown, after road tripping with friends in Luzon that I realized it wasn't that I did not like where I grew up, but rather that I had a constant need to be off to somewhere else, exploring!

So at 19, I made the decision to forego law or medical school and choose a career which would allow me to travel as much as possible.
However, before she could even start her journey, Kiara realized that she faced many challenges. These included a low currency exchange rate, visa fees, and owning a "third-world" passport.
"Third-world" passport? What does that mean?
Well, as Kiara says, coming from the Philippines, you're issued a passport where you can enter 60 countries visa-free (as opposed to EU countries where you can enter 174). Thus, Kiara doesn't have the liberty to travel just anywhere freely.
She has a 10-year multi-entry U.S. visa because her mom had proactively applied for it while she was still going to school. But now, as a self-employed freelancer, it's much more difficult for her to prove why she should be granted one.
She must get a visa for almost anywhere she goes.
What challenges does she face while traveling?
The only countries that Kiara has traveled to that haven't asked for her visa have been those in South East Asia—and even then, the visa fees are insanely expensive!
Especially if you must pay extra fees to ensure you're under a business name, paying taxes, and once again, reassure the embassy you won't illegally move to another country.
Though she personally hasn't been rejected for a visa, she says stories like that are very common in the Philippines since a lot of Filipinos want to move abroad, but they have no real income.
Traveling from the Philippines 
Kiara shares that most Filipinos have longer lines when getting a passport, more embassy restrictions, and, as a young female solo traveler, more detailed questions about her stay. She says that this is because there's a stigma, unfortunately, based on common occurrence, that young, Filipino women… tend to date older, foreign men.
She can recall being questioned by a skeptical immigration officer in Guam about why she was going there, where she was staying, for how long, and what her travel plans were. Despite having a valid US Visa! Every time she applies for a visa she makes sure to include her family's business' records, just to prove that she has no intention to stay in any country long-term or illegally.
Filipino Culture and Solo Female Travel 
From a cultural stand-point, Kiara says that she has faced opposition from family and friends, who discouraged her from traveling alone because they think she's too young, and she belongs to a community where she says many others illegally work in first-world countries.
She has to constantly tell her mother that she would stay safe and she cannot ask for any money to fund her travels. But, all of her persistence has allowed her the freedom to choose where she wanted to go and do it solo.
To this day, she says it's all been worth it. She's fallen in love with more cities than she can count, appreciated random public transportation systems, and even got to share her story along the way.
Her third-world passport has carried her to Guam, Indonesia, China, Singapore, South Africa, Austria, Czech Republic, France, Italy, Spain, and Australia.
I'd say that's pretty impressive for anyone, let alone someone with as many hoops to jump through as she does.
So, I asked her: what keeps her going? This was her reply.
It's the constant thrill whenever I'm in an airport, or in a new city far away from home. Smiling with bright, wandering eyes, in wonder at how lucky I am to travel. To travel deeply. Click To Tweet

 The following snippet from the poem "Roll the Dice" by Charles Bukowski has made an impact with not only my career decisions but approach to life as well:
"If you're going to try, go all the way. There is no other feeling like that. You will be alone with the gods and the night will flame with fire. You will ride life straight into perfect laughter. It's the only good fight there is."
Kiara's Website | Kiara's Instagram
---
Do you travel with a third-world passport?
Drop a comment below & don't forget to add yourself to the Young Travelers Network Facebook Group! 
Are you interested in writing for Packs Light? Apply to become a contributor.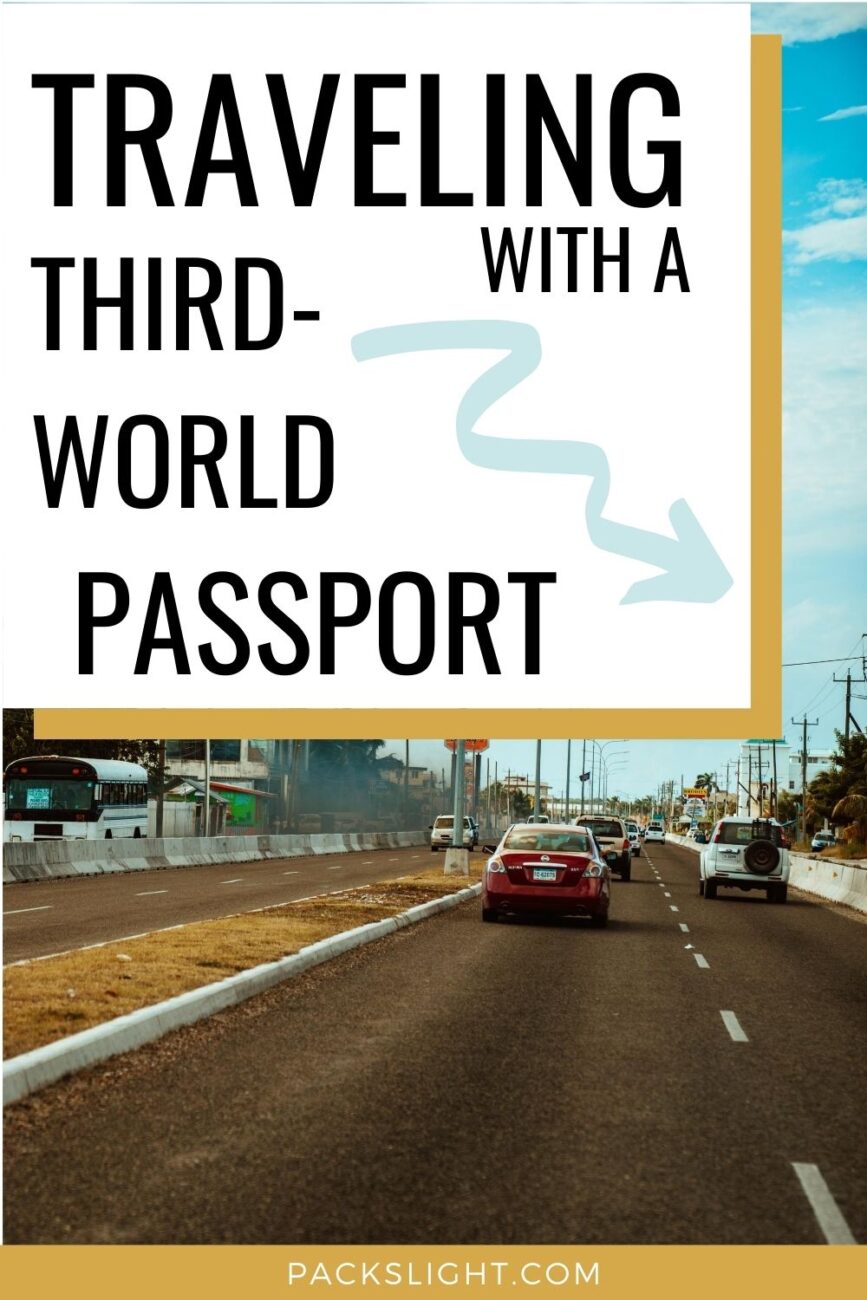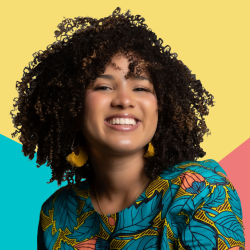 Latest posts by Gabby Beckford
(see all)