Reading Time:
5
minutes
If you travel, you need travel insurance. Period.
But with some great and some not so great travel insurance companies out there, which policy will give you the most benefits for the best price? More importantly, do any cater especially to the younger generation? As millennials, insurance is usually at the end of our list when it comes to our travels. But I promise you that travel insurance is just as important as your passport if not more so.
I'll show you why it's important and what awesome travel policy I personally have used for the past 2 years.
*THIS POST CONTAINS AFFILIATE LINKS. These links only make the price of this product cheaper, but I do receive a small percentage. Cool? Cool.
Why should you have international travel insurance?
Travel insurance, much like a last-minute bathroom stop, is something you don't think you need until it's too late.
Travel insurance is not only required for most study abroad programs, but even if you're not obligated to have it, travel insurance can really save you if you in the event of a travel emergency, disaster, mishap, or #TravelFail that you may find yourself in.
You don't drive without car insurance, you don't rent without renter's insurance, we all have the basic right to health insurance (coughcough, U.S.), and if you're leaving United States soil, you need travel insurance. It's as simple as that.
Which travel insurance plan is the best for me?
The travel insurance I recommend, and that I use myself, is the International Student Identity Card.
The ISIC Association is the non-profit organisation behind the International Student Identity Card (ISIC). ISIC is the only internationally accepted proof of bona fide student status, and has been endorsed by the United Nations Educational, Scientific and Cultural Organization (UNESCO) since 1968.

The ISIC card is now issued to students  in over 130 countries, and is not exclusive: all bona fide students over the age of 12, regardless of their nationality, race, gender or religion can purchase an ISIC card at an affordable price.
There are three tiers of both the ISIC and the IYTC card's travel insurance:
Protect yourself with the ISIC Basic Travel Insurance policy. This is the lower level of cover that protects you for things like medical expenses, baggage and travel delay, so you can go on your trip with peace of mind that most of the essentials are covered.
The cover for those who like to make sure they're properly covered. The ISIC Premium Travel Insurance policy covers everything included in the Basic Plan, plus baggage loss/theft, trip interruption and more.
The ISIC Explorer Travel Insurance policy is meant for explorers (obviously!) As the highest level of coverage, this policy covers everything included in Basic and Premium, plus baggage loss/theft, theft when withdrawing from an ATM, sports like zip lining, trekking and sailing, and more.[/one_third_last]
The best travel insurance for millennials, students, & study abroad is @isic! Buy a year of their travel insurance at a discount over on Packs Light.
Click To Tweet
How old do you have to be to get ISIC student travel insurance?
The ISIC card covers any student. If you have a student I.D. card you qualify for an ISIC card.
Not a student? No problem. The ISIC card's cousin—the International Youth Travel Card (IYTC)—has the same exact options of travel coverage for anyone 12-30 year olds, student or not, and as a recent college graduate this is the card I hold now!
Valid for tweens, teens, recent graduates, 20-somethings, most millennials, and everyone else in between.
Can I use ISIC travel insurance when I study abroad?
Yes, I did! As I mentioned, most study abroad programs require the student to have their own private travel insurance which includes certain coverages. For example, my study abroad program with the Boren Scholarship required all students to get a private insurance that included: "health, accident, repatriation of remains, and medical and non-medical evacuation (including war, civil unrest, and natural disaster)."
Below is the exact medical coverage that I was given through my ISIC card, and that fulfilled my somewhat strict study abroad insurance requirements.
Luckily no death or dismemberment happened during my year in Dubai, UAE, but I was happy to have the comfort blanket of travel insurance, God forbid.
How cheap is travel insurance through ISIC? I'm in college/young and poor…
Sis, I relate. Why do you think I applied for so many study abroad scholarships to fund my study abroad year? However, let me say this clearly: if you have money to travel, you have money for travel insurance. Please take this to heart.
Luckily that is the biggest factor in why I partnered with ISIC: it's incredibly affordable. With $15, $20, $60, and $170 plans, these are the most affordable trip insurance prices on the market.
And as an affiliate*, ISIC has given me special permission to LOWER their usual card rates for my followers by up to 25% off, with free shipping!
What are some additional benefits?
The ISIC/IYTC cards is not just a fantastic travel insurance—via one single card, ISIC/IYTC members gain preferential and discounted access to products, services and experiences relevant to all aspects of student life, including travel insurance.
Some more amazing deals & brands that partners with ISIC:
10% off Hotels.com
10% off at Generator Hostels
48% off New York CityPass
10% off NBA Tickets & VIP Packages
24% off AMC Movie Theatre Tickets
$11 off Museum of Modern Art (MOMA) NY
25% off Rosetta Stone
25% off Papa Johns
20% off 3 hr Segway Tour in Rome, Italy
10% off Universal Studios Tickets
40% off Hop-On-Hop-Off in Amsterdam, NL
Free Entrance into the Palace Museum in Zanzibar, TZ
Want to search your country for ISIC benefits? Use their cool search tool to search your specific destination.
I just bought the cheapest travel insurance catered for young students at a discount on Packs Light!
Click To Tweet
Do I have to be American/live in the United States?
With ISIC, there is a product for literally everyone.
As they've officially stated, anyone, regardless of nationality, race, gender or religion, can get an ISIC card. But, if you are located outside of the United States and/or only want the ISIC card perks without the insurance, you can purchase a virtual ISIC/IYTC card which allows you access to their worldwide benefits for young people via your mobile phone.
So what are you waiting for? Buy basic, buy premium, or buy explorer, but if you want a great value of travel insurance + perks + millennial focus, you'll be buying ISIC: click here to do so!
---
Do you have any more questions about ISIC travel insurance? Did you buy an ISIC or IYTC card because of this post?
Let me know in the comments!
[one_third]
[/one_third][one_third]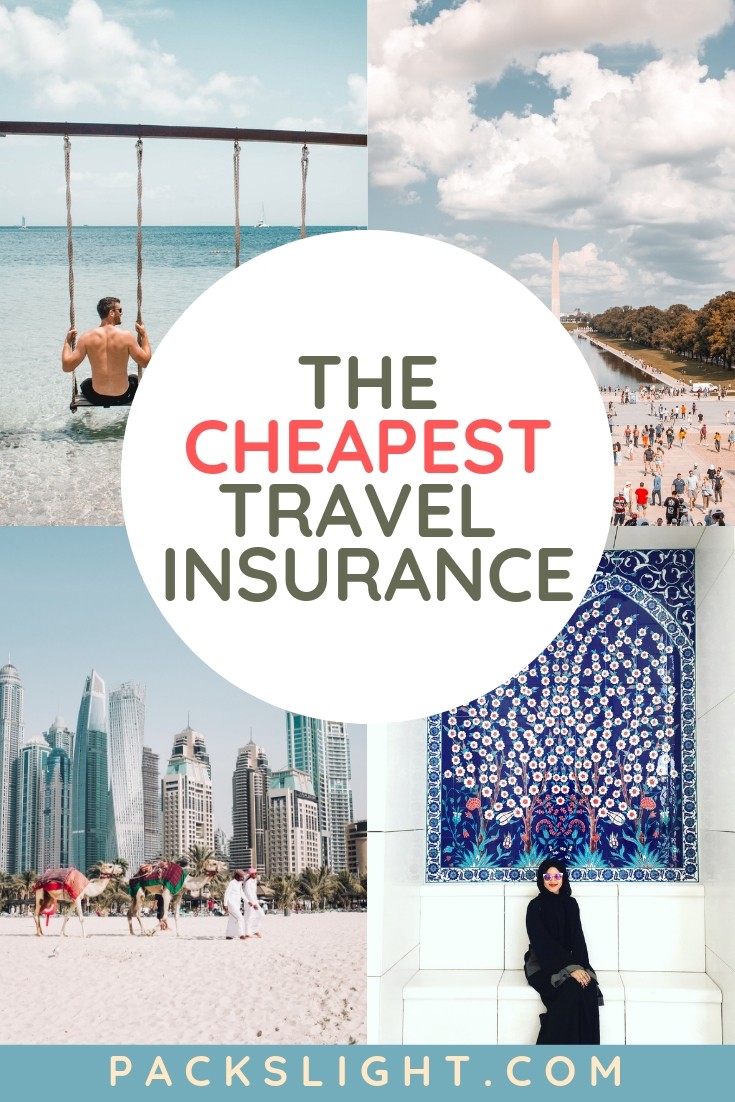 [/one_third][one_third_last]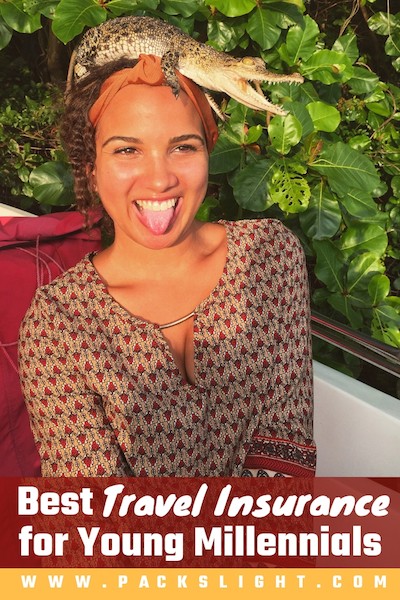 [/one_third_last]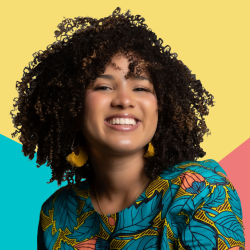 Latest posts by Gabby Beckford
(see all)