Reading Time:
5
minutes
The Young Traveler's Network series showcases candid guest interviews of young people worldwide and the inspiring stories of how they navigate their lives and travels. They share their stories to educate, inspire, and empower others to see the world!
This week a Young Traveler named Mackenzie, 25, shares how she travels slowly and affordably by house sitting! 
---
Hey Mackenzie, so excited to speak with you! I've never housesitted (house sat?) and I'm sure many readers haven't, so I think this will be such an insightful interview. As always, please tell us a bit about yourself to start.
Hi! I'm Mackenzie. I'm a 25-year-old Canadian, currently in South East England (Oxfordshire county, near Banbury). My work consists of a myriad of things, from writing my debut novel to planning my biannual event— Saturday Social TO, to freelance writing and freelance social media management.
So, when did you first hear of house sitting?
I heard about house-sitting back in high school, via Nora Roberts' novel "The Collector". I remember thinking, "How cool! This character is a writer who watches peoples' houses as a side-gig? What a dream."
However, it wasn't until this past year that I looked into it again. See, I was bitten by the travel bug in the eighth grade, and have continued to feel the urge ever since to see new places and even live in them for a while.
In January, when I decided to pursue my dream of being a novelist, I realized I'd need to put it front and center and that meant cutting back on other things for a while (like a higher-paying or even just a paying past time). But I still wanted to travel, which can be costly. So, how could I do both?
Enter: house-sitting.
How does one actually get into house sitting? I assume there's a level of trust or reputability you have to build for someone to trust you with their entire home.
I did what everyone does when unsure of how to proceed. I went on Google. What cropped up was a long list of house sitting websites. I found myself on Trusted Housesitters, the agency I use to this today. The vetting process varies agency to agency and client to client. Trusted Housesitters doesn't require a police check to join, though others do.
The way it works is this: you scroll through the listings, apply to sit by sending a direct message and wait to be contacted. Like with AirBnB and Uber, the better your track record, the greater chance you have of being selected. So, have references listed on your profile with blurbs or pieces about you that make you a uniquely qualified candidate.
Insider tip: Most house-sitting is less about watching a house (unless it's a villa or farm) than it is watching a pet, so any experience you have with watching animals is a good thing to bring to the attention of potential clients.
Click To Tweet
So cool those resources exist and that millennials like us have access to them! How many house sits would you say you've done? Have they been at any cool locations?
I've done four official housesits through my agency. They've been in New York City, Paris, downtown Toronto, and now in Adderbury, England.
The duration of a sit ranges from anywhere from 2 days to six months. Details like this are completely up to the individual posting the listing. This sit I'm doing in England is six weeks—I generally prefer longer housesits (1-month minimum) just to avoid travel fees and, well, exhaustion.
That said I've also done unofficial house sits with friends since starting to live this lifestyle—friends who've learned I do this now and have come to think of me when they need someone to watch their animal(s). I've even had neighbours of former official clients say, "Oh you do that? Well, I will keep you in mind for when…"
When you follow your intuition with a lifestyle that suits you, doors do open. Learn more about Mackenzie's experience traveling the world by #housesitting in her Millennials on the Move interview.
Click To Tweet
Have you ever gotten rejected from house sitting because you're so young? Or received odd comments or backlash?
Hah, yes. But not in a particularly nasty way. Some people reply and kindly say, "Oh, no thanks, we're looking for someone a bit older." Or "Sorry, we're looking for a couple. There's a lot to do." The latter is generally when I apply to watch a farm, which may be for the best.
How supportive are your friends and family in your international house sitting adventures?
This is the best little story! When I began, my parents were like "Oh god. Please don't do this." They were rigid from their heads to their toes. I kid you not. I remember being like, "I'm so sorry you feel this isn't a good idea, but I do, and this is my life so…!" and I did it anyway.
I've been used to these types of reactions to my ways of being. You don't get to be a writer without a little resistance.
Flash forward to today: my mum is now looking into house-sitting herself(!) while my dad has admitted "this is
turning out to be a great experience!" Long story short, they came around. 🙂
Well, how do you fund the travel life between house sits? I assume you still eat and buy clothes and such?
This is where it's good to be modest.
Traveling can be rather cheap if you know where to look and you check your princess crown at the door. I use Cheapoair to fly from Canada to Europe ($200 flight to London!), and then EasyJet within Europe, or the local bus system. As for funding, digital freelancing helps.
I also have patrons supporting me as I write my book, which is why—no matter what—I write every day. It doesn't matter where I am, who I'm with, etc. I find the time.
My book is about Scarlet, a girl who has grown up in a dark home with a strange ability to make something out of nothing. On her sixteenth birthday, she comes upon a group of kids that all claim to know her. But how? She's never seen them before. Over the course of a few weeks, wherein she continues to stumble upon them, her father grows worried she's becoming more like her mother, whom Scarlet's always feared.
The question is, is she? And if she is, does that mean what everyone thinks it does?
Sounds interesting and relatable, best of luck in that! So, how long do you think you'll continue house sitting?
I will likely hop around as I am until I have regular clients, at which point I hope to continue for at least 5 years. Maybe 10, who knows?
I'm a free-spirited minimalist at heart and it feels so right to disregard the burden of rent and make use of an empty home. As I recently said to an editor I'm working with, this feels very much like the concept of "reduce, reuse, recycle" to me—only with homes. I really adore it.
What advice would you give to another millennial 20-something who may want to see the world by house sitting?
First, as references matter oh-so-much in this game—and yet you have to start somewhere—I highly recommend getting references from other places. You won't be able to say, "I housesat for X" but you should be able to say, "I rented an AirBnB from Y and here's what she said about me being a guest and here's why this translates to house-sitting." Cobble that together with, "and I grew up with animal Z, which shows A about me," and you'll be set to land at least a short-term stay.
Second, as my lovely friend Derek says, "Start now". Seriously, if you are interested, make a step today. Don't hem and haw. Get yourself on a site and sign up!
What is it like to see the world at just 25 years old and never paying for a hostel, hotel, or Airbnb? Find out through Mackenzie's Millennial on the Move interview on international HOUSE SITTING!
Click To Tweet
Stuff your eyes with wonder. Live as if you'd drop dead in ten seconds.

See the world. It's more fantastic than any dream made or paid for in factories.

Ask no guarantees, ask for no security, there never was such an animal. And if there were, it would be related to the great sloth which hangs upside down in a tree all day every day, sleeping its life away. To hell with that.

Shake the tree and knock the great sloth down on his ass.

-Ray Bradbury
Mackenzie's Blog | Mackenzie's Instagram | Mackenzie's Twitter
---
Have you ever house-sat before?
Drop a comment below & don't forget to add yourself to the Young Travelers Network Facebook Group! 
Are you interested in writing for Packs Light? Apply to become a contributor. 
[one_half]
[/one_half][one_half_last]
[/one_half_last]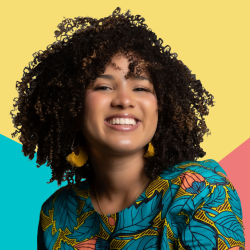 Latest posts by Gabby Beckford
(see all)