Reading Time:
5
minutes
The Young Traveler's Network series showcases candid guest interviews of young people worldwide and the inspiring stories of how they navigate their lives and travels. They share their stories to educate, inspire, and empower others to see the world!
This week a Young Traveler named Courtney, 26, shares the experiences that led her to be afraid of flying and overcoming that very fear to continue on her world adventures.
---
My name is Courtney Ruth. I'm twenty-six years old and I live in Austin, Texas.
Having grown up painfully shy (I was a middle child), I spent extensive amounts of time creating things while simultaneously watching other people live more emotive lives. On the other side of college, however, I followed whimsy and moved to California.
This decision helped me embrace and celebrate my own differences. Embracing myself lent the way to increased self-discovery and self-expression, which jumpstarted my decision to push past certain fears and become an active participant in life instead of a spectator. It is fun to be different. I enjoy that my life now represents this intrinsic belief. Click To Tweet
I completely agree! So, that begs the question—where did your love of travel begin?
My grandparents led the way for this. They are extremely adventurous. While most of their trips are international, in the Fall they will complete their dream of visiting the fifty states. I believe they only have two Northeastern states left!
My grandfather is Norwegian, and we have visited Norway several times to see relatives. My grandparents are also big proponents for cruises and used to invite our family to travel with them.
For my eighteenth birthday and my sisters twenty-first, my grandparents took us with them on a cruise around the British Isles. It was during this trip that my love for travel was ignited.
My sister and I avoided the cruise tours like the plague and decided to explore each port for ourselves. We got lost, almost missed our train ride back to the cruise, walked around for more miles than our shoes were prepared for, made new friends, and loved every minute of the discovery.
After this initial introduction to a more spontaneous version of travel, I was hooked!
Travel accidents… I heard you've had a few… Can you tell me about them?
In 2009, my sister and I got in a car accident while we were in India. The car was totaled and the passenger sitting in the front seat was unconscious for a bit. Luckily, everyone walked away with just a couple of bruises.
Last year, seven of us, including a two-year-old, piled into a small van and drove around the Sichuan province of China for four days. The view at 16,000 feet is all-encompassing. It is rare to be above the clouds sans airplane. I looked out the back window and noticed that there weren't any guardrails. Strange.
Twenty minutes later, our car hit black ice and we reamed into the mountainside. We ricocheted off the side of the mountain and headed uncomfortably close to the edge. Miraculously, and I mean truly remarkably, there was a cement guardrail in that stretch only.
Close call.
For a split second, we all made peace with our fate. Is this really it? And oh, my gosh, my poor parents. Once we realized that we were still alive and completely in the clear, I cautiously stepped out of the car. Death almost grabbed us and careened us off the mountain that night, but it didn't. My heart is forever filled with enough gratitude to last a lifetime.
A few hours after our accident, the car was sideswiped by what we suspect was a drunk driver enjoying the Chinese New Year. The poor car couldn't get a break. After nearly rolling over the mountainside, we didn't even blink. This was small potatoes in comparison to what had just happened.
You told me you have a fear of flying. Where did this fear stem from?
A week after the accident in China, we were gliding over the Himalayas and our plane began its descent into Tibet… When suddenly, one of the engines couldn't handle the wind current pulling us into the mountains and decided to simply quit.
Courtney had some SERIOUS accidents while #traveling Asia... But she didn't let stop her!
Click To Tweet
Bloody hell. After the second choppy try, the flight attendants crawled down the aisles passing out empty "goody bags." Or maybe they weren't goody bags at all. Three tries later, the plane was forced to make an alternate landing. Everyone clapped once the plane landed safely in Chengdu.
The curtain was pulled back to conceal secret conversations in the front of the plane, but we found out later that one of the engines had indeed gone out.
Thankfully, airplanes are equipped with two engines! It was scary, but mostly because I was still trying to get over the accident from a week prior.
How did you feel about traveling after those accidents happened? Did you take a break from traveling?
I was scheduled to fly to India a few months after the accident. Honestly, those accidents fueled my desire to live well and enjoy life with more vigor.
After living as a spectator for so much of my life, seeing and experiencing life has gained high personal value. Following my work trip to India, I was sent to Laos, Myanmar, and Malaysia. My flight to Laos was solo. This gave me lots of space to practice leaning into peace instead of fear.
On the first two flights I felt extremely anxious, and the second two flights I felt cool as a cucumber. All-in-all, I try to be kind to myself when I feel a bit more nervous than usual.
How did your parents feel when they found out what had happened?
My parents are the real MVPs!
They support both me and my sister and genuinely desire for us to live passionately. Something that both of my parents instilled in me is that you can't always choose what happens to you, but you can choose how to respond.
While they were worried after our accidents, they never let their fear control us or our choices. Instead, they continuously encourage us to follow our dreams. From my vantage point, their love for us and desire for us to live authentically overrules their fears.
What steps did you take to overcome the hesitation of traveling after those accidents? Did your sister help you face those fears?
I am not sure how to answer this. When I feel anxious on flights, I just breathe. The flight is such a small part of the journey. I still feel afraid at times, but I simply make a choice to show up anyway. Click To Tweet 
Wow, you're so strong! So where have you traveled since those incidents?
I have traveled to India, Laos, Myanmar, Malaysia, Cambodia, and Hong Kong.
Together, my sister and I head up the communication department for a fabulous nonprofit located in the northeast. This nonprofit platform consists of different NGOs around the globe and part of my job entails getting written content for what is happening overseas.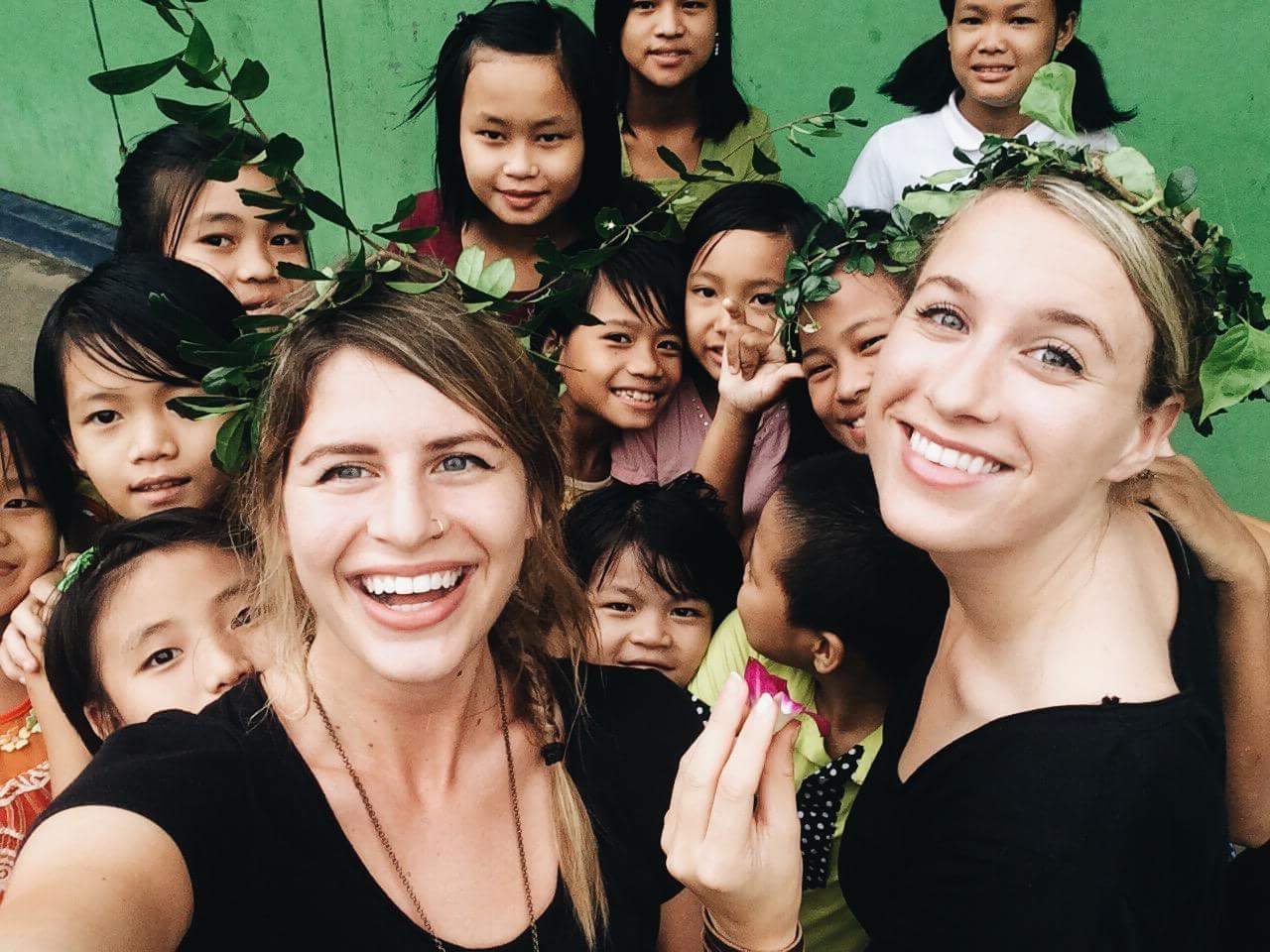 What advice would you give to other 20-something-year-olds who want to travel but have fears of flying or fears of being in accidents themselves while abroad?
The experiences are always greater than the risk! I would encourage everyone to explore and fully immerse themselves in different cultures. These experiences will forever enrich your life and give you a broader perspective.
You can't control what might happen, but if life invites you on an adventure… it is best to accept the invitation and simply show up.
"Don't ask what the world needs. Ask what makes you come alive, and go do it. Because what the world needs is people who have come alive."  – Howard Thurman
---
Have you had any close calls while traveling?
Drop a comment below & don't forget to add yourself to the Young Travelers Network Facebook Group! 
Are you interested in writing for Packs Light? Apply to become a contributor.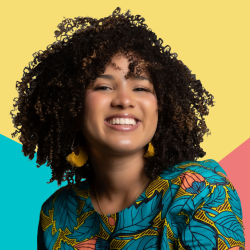 Latest posts by Gabby Beckford
(see all)