Reading Time:
5
minutes
The following is a guest post by my friend Becca Huxley of BeeWanderlust.com, on her Spring Break experience exploring Spain and Portugal.
Both Spain and Portugal have been high on my travel list for the longest time because of the amazing culture, food, and warm community vibes I'd always gotten from photos and research of the countries.
Becca's writing definitely echo's these feelings, and it makes me want to leave my worries for mañana and enjoy a siesta. Enjoy!
---
Portugal
Begin your Spring Break flying into Portugal's vibrant, historical capital of Lisbon. With its sloping steep hills, winding cobbled streets, and beachside location it has everything Europe is renowned for all rolled into one place.
Lisbon
For those reasons Lisbon is also a hotspot for travelers, and being relatively affordable city helps too. You are spoilt for choice of delicious local foods and veggie delights in hidden cafes and restaurants. Alcohol is cheap in Portugal—just wait for your first night out in the famous Barrio Alto. A maze of cool and quirky bars, as soon as the sun goes down this area comes alive with sights and sounds of a Portuguese party that won't break the bank!
For me, hostels are the only way to experience Lisbon. I chose Vistas de Lisboa, at €15 a night ($20 USD); it's cute and quirky atmosphere, as well as free wi-fi, tea, coffee and breakfast made my stay comfortable. I always felt safe in the hostel as a female traveller thanks to the helpful staff, and it was very central. If you are a traveller on a budget you can get a bed in a dorm for as cheap $6 USD a night. Oh, and don't worry, every place I went to accepted credit card (although you may incur that annoying service fee)!
If you're not dreaming of a trip to Spain + Portugal, what are you doing? *dramatically flamencos away*
Click To Tweet
I was aware in Lisbon that there were pick pockets, as there are in many countries filled with travellers in Europe. I didn't have any issues but I was mindful—keep your valuables in security lockers in your hostel, don't take out too much cash at once, and keep your camera and valuables close to you. As long as you're aware, you'll be just fine.
When it comes to exploring here is so much to see and do in the amazing city of Lisbon. Head to São Jorge Castle for some Moorish architecture and history, check out the Belém Tower, or just wander around the charming Alfama district. You could take a day trip to the beach and spend the evening trying a traditional ginjinha whilst enjoying some classic Fado in the mesmerizing Barrio Alto.
Want even more from your trip to Portugal? If you have time, here are a few places to visit!
Sintra
Easily done in a day, Sintra is a royal sanctuary tucked away in the hills. Only a 55 minute train ride from Lisbon, you will be transported to a far off land as you explore stately buildings in a beautiful setting of nature.
Ericeira
One place I urge you to visit is called Ericeira. If you head to the local Lisbon bus station you could be at this surfing hotspot within this hour, which is exactly what I did! My friend and I were wandering around an art gallery in Lisbon when we came across a surfing exhibition based around Ericeira, the world's first surfing reserve. We had never heard of it so immediately we looked it up, and by the next morning we were on the bus there.
We decided on 2 days to see what it had to offer—we ended up staying 5. There is just something about this small fishing village that got me; you know when a place is just right. I tried surfing for the first time, lazed on the beach, aimlessly wandered the tiny streets and drank with the locals.
Spain
The best thing about doing a trip in Europe is that everything is pretty close. After all your fun in Portugal you'll be eager to jump on a bus and head over to neighboring Spain!
I would recommend an overnight bus to Seville. You can book all of your buses at the local bus stations so it's very easy—each bus costs from €10-20 and it is the easiest and safest way to travel the area. (Try not to book a bus to Valencia, Spain only to find out it's a bus station called Valencia in France… Don't worry I made it to the real Valencia… eventually).
I chose to do a night bus from Lisbon to Seville, taking 8 hours it's a perfect time to sleep and not have to worry about paying for a night's accommodation.
Seville
I stayed at Oasis Backpackers Palace Seville; I could not recommend this hostel enough! If you are travelling solo, this is the perfect place to make friends and feel comfortable. It's city-central location, kind staff, and rooftop pool—yes I said roof top pool!— are just some of the things I loved about this place.
As for the city, Seville is famous for its flamenco, gothic architecture and Game of Thrones settings.
Whether it's a relaxed day in the sun sipping homemade sangria, taking a free walking tour within the winding alleyways, or an afternoon exploring the beautiful historic Alcázar palace you will always be pleasantly surprised.
Similar to Portugal, Spain almost seemingly caters to the traveller. You can grab a meal in a local café very cheaply–sharing tapas with a group of people is the done thing, costing under €10 a time. Alcohol is very cheap in Spain as well, a pint of beer averaging €2, and a bottle of wine €5. If you like to party then Seville offers a range of night life and bar crawls, and if you are more into a relaxing night of watching flamenco with a few red wines is a treat too.
If you are a Game of Thrones fan you must spend a day at the Alcázar palace, the setting of the most southerly point of Westeros, Dorne.
Now that you have a taste of what Spain has to offer and are getting to grip with the laid back, siesta-filled, late-dinner lifestyle of the Spanish, you will be eagerly jumping on the next bus only 4 hours away, to Granada.
Lisbon, Sintra, Ericeira to Seville, Granada... Yes, yes, YES.
Click To Tweet
Granada
At the foothills of the outstanding Sierra Nevada, Granada is a perfect end to your Spring Break odyssey. In the summer the weather is phenomenal, and with the Islamic architecture and Arabian cultural influences you'll feel transported to another place and time.
Start your trip off exploring the bustling streets on a free walking tour. I stayed at the Oasis Backpacker's Hostel, Granada also due to my awesome experience in Seville. Plants surrounding the stairs, you feel a laid back atmosphere where siestas are welcome and group cooking is inspired. Tucked into the crooked streets and very close to the centre and the bars, it is perfect for a solo travellers to feel at home.
Granada as a whole emits a feeling of relaxation. The pace is slower even with the bartering and busy streets—spend some time just being there. Wandering, getting lost.
Visit the famous Alhambra, its beautiful architecture and gardens will transport you to another time. Enjoy hiking and nature? The Sierra Nevada has you covered in the most magical way. Ask at your hostel where the bus picks you up, and after a short bus ride you'll find yourself immersed in pure natural beauty—perfect for hiking and swimming in waterfalls in summer, and skiing in the winter.
Granada has this rule, it's an ancient rule that still applies today… If you buy any form of alcohol, you get free food! Yes, you heard correct! Even a €2 a beer on a night out comes with some free eats.
The city itself also feels very safe. I never felt unsafe on my own, and travellers and locals were always eager to help you out if you looked a little lost.
So that's it—Portugal and Spain in a whirlwind! What a way to make the most out of your Spring Break vacation. These countries and their cities offer something different.—the chance to enjoy yourself, indulge in amazing food and drink that you can actually afford, and explore complex culture and history all in one place. You'll leave these countries with amazing memories and feelings, the strongest one being the need to go back and explore more European cities!
You can see more from Becca on her Instagram and Twitter. Many thanks to her!
---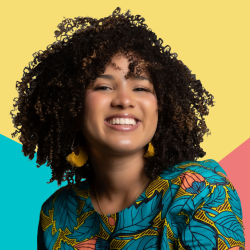 Latest posts by Gabby Beckford
(see all)