Reading Time:
4
minutes
Welcome! If you're reading this, you're interested in being considered to join and be interviewed for the Young Travelers Network blog interview series.
Eligibility:
To participate you must:
Be younger than 26 years old.

Hard rule (for now).

Join the Young Traveler's Network Facebook Group and become part of a group of more than 800+ Gen Z travelers.
Submit a qualifying title + pitch of at least 50 words.
Submit at least 6 high-quality photos at least 1200px in width

, for the blog post.

Be willing to share your interview on your personal social media once it's posted! Meaning Facebook, Instagram, LinkedIn, Pinterest, Twitter, etc.
Topic ideas:
The following is a list of topics that are already taken.
If the topic you're suggesting sounds like any of the ones below, it needs to have a completely different angle or it may be rejected for being too similar.
× I'm 23, and I am a Digital Nomad: Here's How I Did it

× Traveling as a Full-Time College Student: My Story, and Advice

× Young and Working Abroad (Too broad of a topic)

× "Solo Travel" (Too broad of a topic)

× POC/Minority Traveler

× I'm Afraid of Flying, and I'm an Avid Traveler

× How Working in a Slum in India at 20 Years Old Changed My Life

× I'm 21, and I Travel the World with My Boyfriend

× Traveling with Anxiety

× Getting Injured While Abroad

× Young, Curvy, and Abroad: My Plus-Sized Adventure

× How I Vacation as an Adventurous Vegetarian

× Traveling with a Third-World Passport

× Loneliness While Traveling

× Young and Moving to Morocco

× I Won and Lost My Study Abroad Scholarship… But I Went Anyway!

× Child of Wanderlust: 16 and Traveling America with My Family

× I'm 21, and I Travel the World With My Boyfriend
Above all the story you want to share should be unique and inspiring.
Answer these questions to yourself when choosing a topic:
Is this inspiring? Is this a story that only I can tell?
Was this relevant enough in my life for me to answer questions in-depth about it? 
For examples of some available topics, consider:
√ A personal adventure you've had that had a lasting impact

√ What Its Like Growing Up in [Insert Location]

√ An inspiring person/people you've met abroad and their effect on your life

√ I Gained A New Perspective on my Country/Culture After Traveling

√ A mistake you've made while traveling that you've learned from

√ How Being Young Effects How I'm Treated When I Travel

√ Why I Love Traveling with my Sister/Pet/Parents/Best-Friend

√ How Traveling Taught Me to Value my College Experience

√ Why I Don't Regret Skipping College to Travel

√ How My Love for Travel Led to My Career as a ____________

√ How Studying Arabic in Lebanon Led to Me Becoming a World Banker


√ How Being 6'8″ Changes How I See The World—Literally (Traveling While Tall)

√ If you have a unique topic not listed, 

pitch it!
Notice that all of these topics are in-depth and very specific to an individual. I suggest looking through old YTN interviews and see how they were so your pitch can be accepted on the first shot!
ex. Instead of "Teaching English Abroad" ⇒ "How Teaching English Abroad Led to My Appreciation of Korean Culture"
ex. Instead of "Working and Traveling" ⇒ "How Starting My Business Led to Me Being More of an Extroverted Traveler"
I just came across this opportunity for 16-26 y/o who love travel to be interviewed in this series! Check it out if you have any interesting travel stories, or want some.
Click To Tweet
What goes into an interview?
Your interview of 600 – 1200 words, your personal photos, and three social media links.
Pitch format:
Intro [1 sentence]:
Hello! My name is __________, I am ___ years-old and currently live in/am from _________.
Body [3-5 sentences]:
The meat of your pitch. What travel topic are you interested in talking about? Why? What are your top 3 talking points?
Conclusion [1 sentence]:
What do you want the take away to be? What lesson should the reader learn from your story? 
How Do I Apply?
Request to join the 

Young Travelers Network Facebook Page

for exclusive travel opportunities, travel deals, and a tight-knit community of like-minded Gen Z/Millennial travelers.
Send an email with your Name, Age, and a pitch title in the email subject line. Email subject line should be "YTN – [Concise Title Pitch + Your Name + Age]". 
And a pitch summary formatted as outlined above.
Submissions can be sent to gabby[at]packslight[dot]com.
Follow my social media as well to see and share your interview when it goes live!
[one_fourth]
[/one_fourth][one_fourth]
[/one_fourth][one_fourth]
[/one_fourth][one_fourth_last]
[/one_fourth_last]
---
Drop a comment below if you have any questions about the MOTM series or how to apply. And pin one of the images below to save this opportunity and apply for it whenever you're ready!
[one_half]
[/one_half][one_half_last]
[/one_half_last]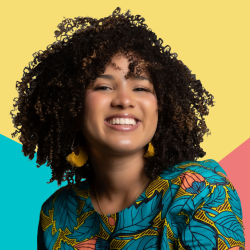 Latest posts by Gabby Beckford
(see all)