Reading Time:
3
minutes
The Young Traveler's Network series showcases candid guest interviews of young people worldwide and the inspiring stories of how they navigate their lives and travels. They share their stories to educate, inspire, and empower others to see the world!
This week a Young Traveler named Keri, 25, shares how she has found work abroad and found many different passions during her travels.
---
Keri's international traveling debut came at the tender age of 3. Since then, she has had the opportunity to travel to over 20 countries including over a dozen times to Malaysia, which she considers her second home.
Her travels have come through multiple different opportunities–music, diving, volunteering, and work.
She works at an international NGO that specializes in working with children, families, and communities to defeat poverty and social justice issues–and she loves her job! Keri did decide to pursue higher education and received a Master's in Public Health (MPH) last year.
It's not uncommon that a traveling woman is often a woman of many passions, two of those main passions for Keri being two completely unrelated things: music and scuba diving.
Keri has been playing violin since she was 3 years old, and even got her undergraduates degree in music! Her other passion, scuba diving, has been part of her life for the past 10 years and she is a certified PADI Divemaster.
Keri says the dives in Semporna, Malaysia have been her absolute favorite dives thus far.
Her personal interest in travel began in high school with a short-term service trip that really inspired her. She continued volunteering for this organization and went on 3 following trips with them.
This led her to train as a Team Leader. Hopefully, she'll be able to lead a group of young people to the enigmatic country of Mongolia later this year.
She digresses that life as a young traveler hasn't exactly been smooth sailing– most international positions require you to have at least 5 years of experience… As a 25-year-old, it's hard to have had a credible full-time job since 20!
However, even with the ups and downs, she says she wouldn't choose another career if she could do it all over again.
The great thing about public health is that it encompasses so many different aspects.
Will she set foot in nutrition? Emergency relief? Water and sanitation? Human trafficking? Food security? Who knows!
Keri loves to travel, but really appreciates how she can balance a full-time "big girl" job and still travel at the same time. So many people think they have to quit their jobs, sell their cars, and live in huts and hostels to see the world full time. Well, obviously not! Click To Tweet
Keri gave this piece of advice to other young travelers:
Whether or not your travels are purely for self-discovery (because, I can assure you it happens, especially freelancing in Malaysia as a divemaster for 8 months) or to better the world by volunteering at a daycare for kids from the slums, just go.

Giving a pair of reading glasses to that elderly woman so that she can sew again will make you appreciate your senses. Your worldview will expand when you get to talk to that person from Germany. You will appreciate what you have when you walk along the streets of the Philippines.

It will blow your mind when you see the sunrise from the tiny Pacific island of Tonga. You'll be a different person after riding on the back of a motorcycle in the mountains of Colombia. And don't just go once to Bali. Go twice. Go three times—heck, go every year if you can!

You can't exchange your experiences for anything else.
Keri's favorite travel quote is by Napoleon Hill and says, "Don't wait. The time will never be just right."
She translates this as: "GO!" and hopes other young travelers will be inspired by her story and will "go" too!
If you'd like to connect with Keri and learn even more about her life as a young traveler, you can connect with her on the following social media outlets:
---
Have you ever been job hopping?
Drop a comment below & don't forget to add yourself to the Young Travelers Network Facebook Group!
Are you interested in writing for Packs Light? Apply to become a contributor.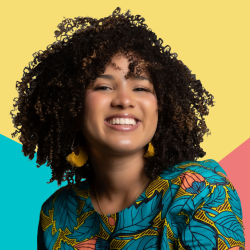 Latest posts by Gabby Beckford
(see all)