Reading Time:
4
minutes
The Young Traveler's Network series showcases candid guest interviews of young people worldwide and the inspiring stories of how they navigate their lives and travels. They share their stories to educate, inspire, and empower others to see the world!
This week a Young Traveler named Sarah Attaway, 24, shares how she went from living in Phoenix, Arizona to Hanoi, Vietnam, and has lived there for the past 8 months teaching and blogging.
---
In 2014, Sarah graduated from the College of Charleston and decided to take the following year to apply to law school programs; However, Sarah wasn't ready to fully commit to that career path and to another rigorous academic stretch.
Thus lands her in Hanoi, taking a gap year to just find out what she wants from life through travel!
Aside from her obvious passion for travel, Sarah loves working on her travel blog, Sun-kissed Suitcase. Starting her blog has given her the opportunity to learn new things and meet new people she never would have otherwise (Amen to that!).
For example, travel blogging has made her into an amateur photographer! She hopes to eventually turn Sun-kissed Suitcase into a side business where she can consult on her travel skills.
Sarah also loves to slowly explore Vietnam. This means eating local food, discovering local cafes to feed her coffee addiction, getting out, and finding a few adventures in the many rural spots in Vietnam.
On the flip side, once in a while she loves to stay in a high-end hotel, or get dolled up and grab a cocktail on a night out. She describes herself as a well-rounded traveler who likes a little bit of everything.
Sarah says that sometimes living in Vietnam brings the misconception that all she barely works and has little ambition. Especially as a part-time teacher, people think she just bums around southeast Asia and relaxes all the time!
Which, of course, is far from the truth. She chose a job as a part-time teacher to be able to have an income, but also to have the freedom to commit to her blog.
Though she may only teach 10-12 hours a week, Sarah says she works on her blog anywhere from 2-8 hours a day!
Another thing that makes travel a challenge for her is her family. Sarah is very close with her parents and siblings, but with the 12-15 hour time difference and the 24+ hours of travel it takes to get home from Vietnam, she doesn't get to see them nearly enough. Out of the past 8 months, she says she has seen her parents for only 2 weeks and hasn't seen her siblings at all.
She loves living in Vietnam but also recognizes that it comes at the sacrifice of a stronger relationship with her family.
However, Sarah says,
I continue to travel because I genuinely have a passion for it, which I inherited from my parents. Aside from personal reasons, I also love hearing that through my travels and advice, other people have been helped. It puts a huge smile on my face when someone contacts me to tell me they went somewhere I recommended and that they really enjoyed it!

Travel to me isn't just about getting to know a new culture or country for me; it is also about helping other people have those amazing and personal experiences as well. Click To Tweet
In the last 8 months of living in Vietnam, Sarah has learned to ride a motorbike, eaten ants in Cambodia, explored Angkor Wat, been to a blogging conference, taken her first big solo trip, studied Vietnamese, explored waterfalls in the Philippines, celebrated her 24th birthday with her global friends… and many more experiences in between, with a multitude more to come!
---
Have you been to Vietnam?
Drop a comment below & don't forget to add yourself to the Young Travelers Network Facebook Group!
Are you interested in writing for Packs Light? Apply to become a contributor.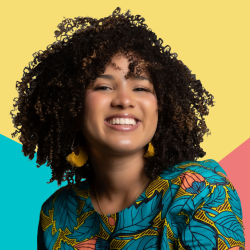 Latest posts by Gabby Beckford
(see all)