Now this post make come as a real surprise to those who know me (i.e. know my life as a broke college student), but I am so excited to be writing it!
In complete contrast to my normal scrub life of scholarships and budget-savvy living, The W Hotel in Al Habtoor City, Dubai invited me for an event dinner! They did not ask for any media coverage in exchange for this dinner, but I had such a great experience I feel more than happy to spread the word about this event.
Meat Me Monday!
What:

 A buffet of meats including cold cuts, steaks, seafood delights, tender, lamb, and more!
Where:

Level Seven, W Dubai Hotel – Al Habtoor City
When:

 Every Monday
Time:

7pm – 11pm
Price:

260AED, or 71USD

Meat Me Monday is a weekly event at the W Hotel Dubai in Al Habtoor city, a five minute taxi ride from the Business Bay metro stop. The W has other weekly events you can see on their website, but Meat Me Monday is special because it was one endless thing… (drumroll) Meat.

Vegetarians beware, this may not be your scene!

Let me say, firstly and most importantly, that when we were seated at our table the staff brought out stools for our purses.

Purse. Stools. Gabby, we are not in Virginia anymore.
Honestly trying to choose a meal here is almost overwhelming.
The selection was so diverse and so delicious looking we didn't know where to start and had to ask our waiter for help! Do we start at the cold cuts? The grilled rack of lamb? Soup? Steak? Beef wellington? Help!
I finally decided on starting with the cod and foie gras, as well as a a tomato bisque and lamb chop. In the midst of our meal our waiter Josh brought over a selection of steak, sirloin, and ribeye to choose from. I chose the filet steak while my friend chose the sirloin.
By the time the steaks came out my friend and I were both 2 mojitos deep, and I had just tasted my glass of Chianti red wine (seriously, who am I??).
Now, Meat Me Monday deal is not alcohol inclusive, but luckily on Sunday's the wine menu is at a  25% discount. So a bottle of this amazing Chianti would cost around 250AED, or 68USD.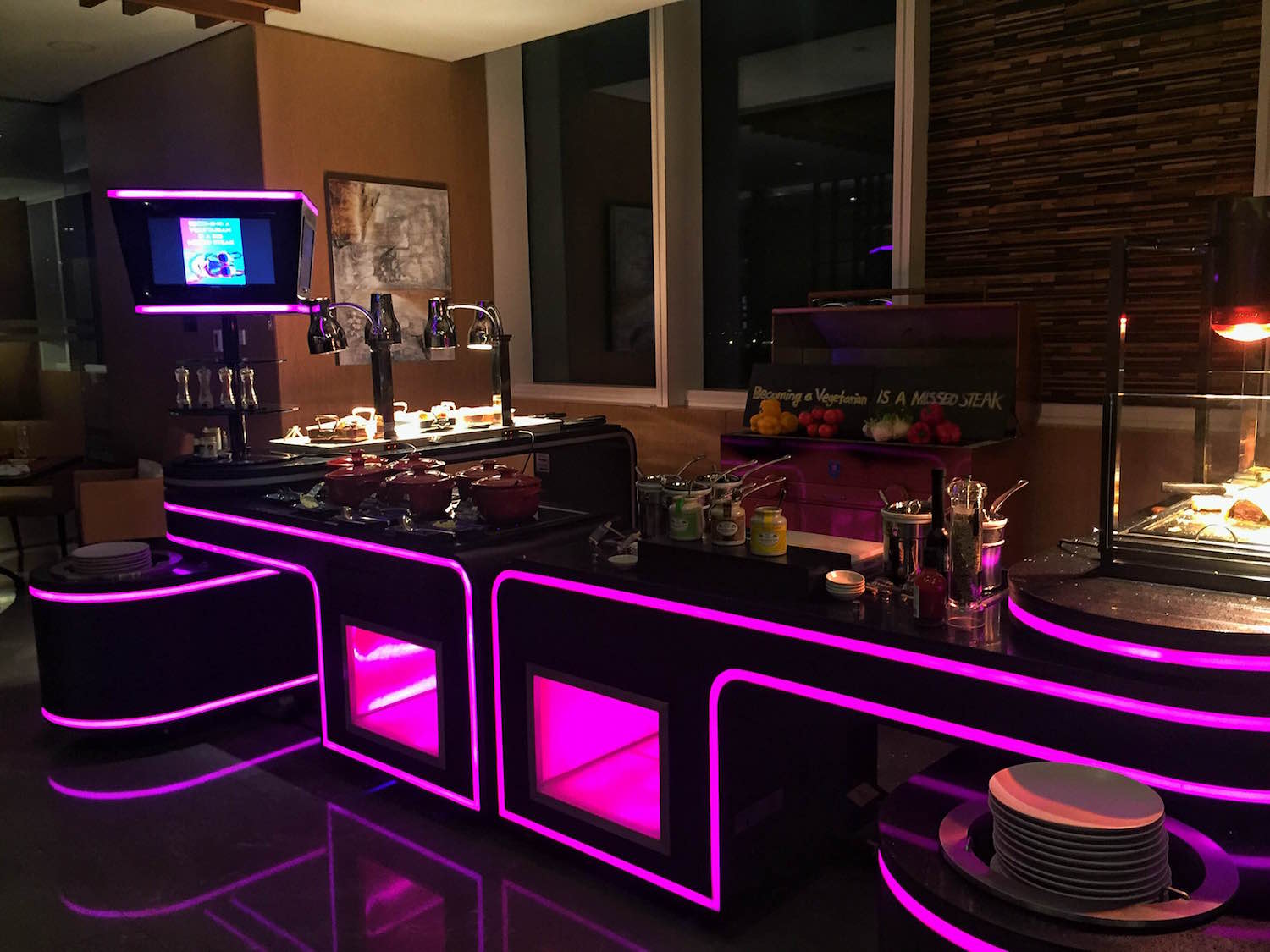 Fat and happy after our meal, my friend and I decided to take a quick walk around to see what other wonder the W held. And to find out what the heck the "Wet Deck" was.
Of course, we quickly found that the Wet Deck was the pool area. A stunning pool area. Of course it was empty at almost 11pm on a Monday night, but I knew the private cabanas, pool-side bar, and gorgeous pool would be amazing during the day.
Raincheck, of course!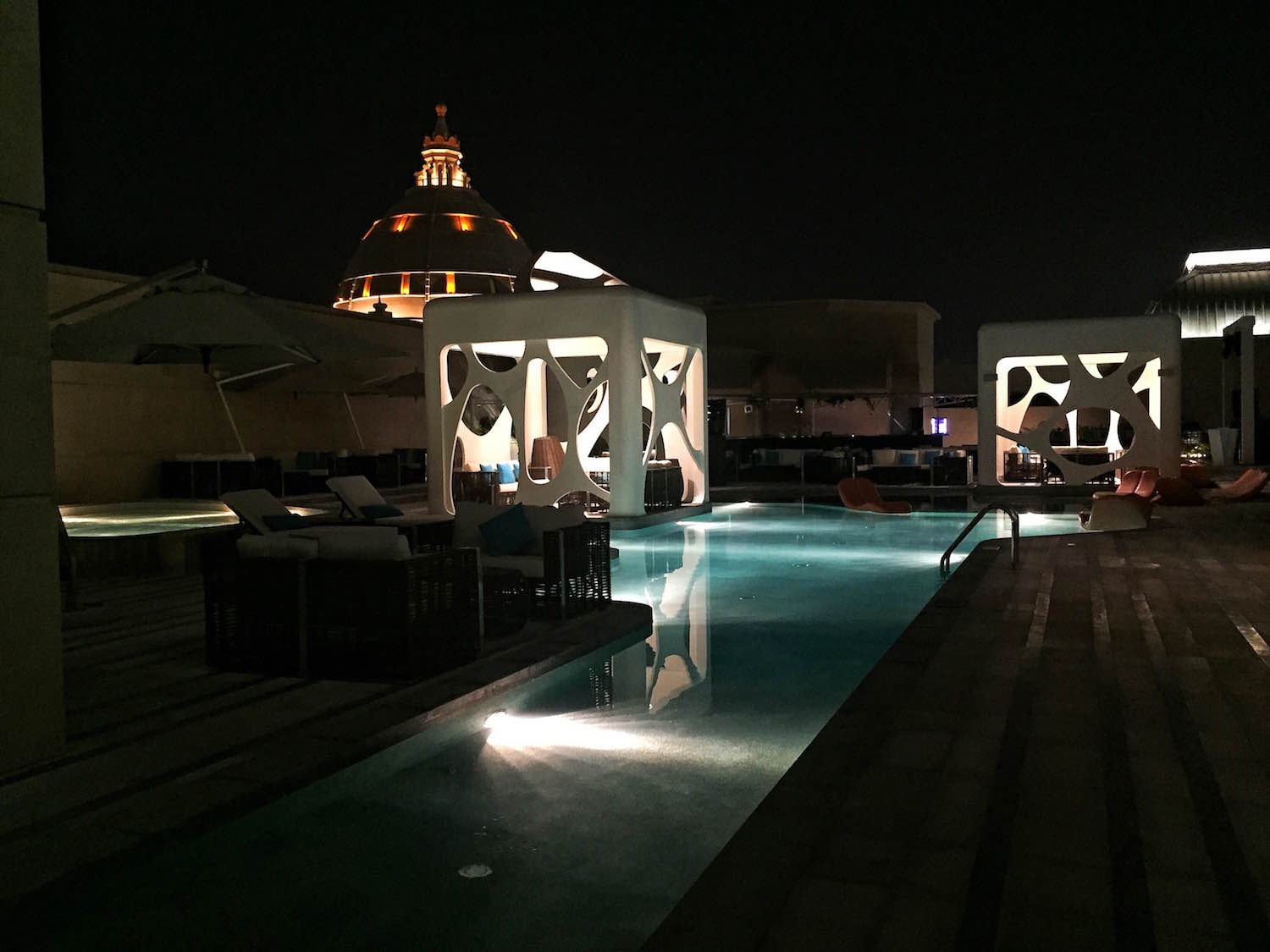 Needless to say, I think you can tell that I enjoyed my experience at Meat Me Monday! The W Hotel did not request media coverage for this dinner, I wrote this restaurant review because I sincerely enjoyed the night and thus all opinions are my own.
I will definitely be back at the W Hotel Dubai, hopefully next time as a guest.
Thank you again, the W Hotel Dubai!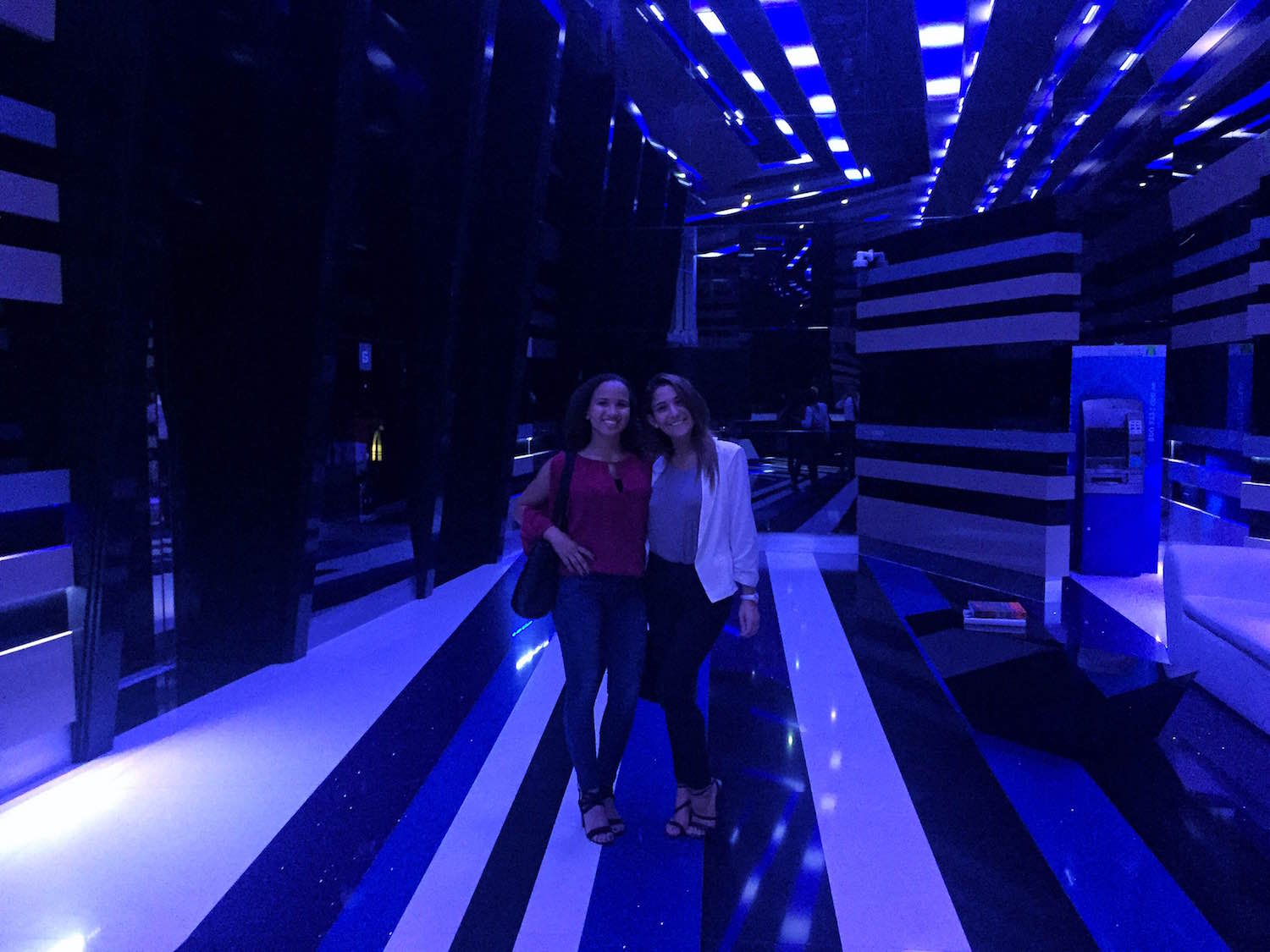 ---
Have you ever stayed at a W Hotel before? In which city?
Let me know in the comments!

Don't forget to pin it if you loved it!