Reading Time:
3
minutes
The Young Traveler's Network series showcases candid guest interviews of young people worldwide and the inspiring stories of how they navigate their lives and travels. They share their stories to educate, inspire, and empower others to see the world!
This week a Young Traveler named Danielle-Lucy, 23, shares her experience with young, single female travel and how she beats the loneliness of solo travel.
---
Danielle-Lucy travels practically non-stop in her life of single female travel, pausing in some countries only long enough to save money to continue her global travels.
For the last few months, she's been working in paradise on Hayman Island in the Whitsundays, Australia, saving up for her next big adventure: Canada and Central and South America!
She's drifted through as many countries as possible since she made the decision to embrace her dreams and put behind what she says society had tried to teach her was the 'right' life—one that didn't make her wake up every day with a splitting smile on her face like she does now.
Danielle's main passion has always been travel—she grew up privileged enough to have a mum that had traveled extensively in her early twenties. Her mother would tell her own tales of seeing the wonders of the world, experiencing cultures, tasting new foods, learning and practicing languages, marveling at breathtaking sights and scenery…
Danielle says that she would constantly be daydreaming about when she'd be able to travel and experience and see all of those things.
Being completely consumed by her passion for travel, she aspires to become a travel writer and blogger. She currently has a travel blog that she spends hours engrossed in, purely because she loves it. Danielle's always loved to write, and with her blossoming interest in photography, her dream is now to become a successful travel writer.
But for now, she's happy to stop and work when she needs to. She knows to reach her goal she must be patient and that it will take time.
Danielle completely agrees that traveling while young can be challenging. There were times in her first year of solo-travel that she would be anxious and feel overwhelmed entering a busy hostel and feel as if she wasn't being social enough, or would panic figuring out how to get her next visa or budget to make her funds last until the next country.
These doubts can plague any traveler, not just with single female travel or solo-travel—but especially when you're just starting out. Being completely responsible for yourself and having to navigate the world alone can seem like a very tall mountain to climb. Click To Tweet
Even now, as a more experienced traveler, Danielle says it's not all sunshine and roses.
For example, there were and still are times that it's hard to look at her friends in photos at home together, excelling in their careers, and celebrating milestones with their boyfriends and families.
An overwhelming sense of nostalgia can hit and she sometimes wonders if there's something wrong with her or if she'll always be like this: the girl who travels and can't standstill.
But, she quickly recovers. Always. She knows who she is and she loves every single day of her life. She feels that even though traveling alone can have dark days, it's okay—they're still incomparable to the days that fill her life with adventure and joy.
She offers this advice to others who occasionally feel lonely traveling solo:
When I'm having those moments of doubt or discouragement, I keep myself going by inspiring myself by other people's blogs and writing.

I have been inspired for a couple of years now by two incredibly talented women:  Infinite Satori, and The Stillness in Moving. Their work is so raw and emotional and there's nothing better than being able to relate to something so wonderfully when you're feeling unsure.

I also watch a video called 'What If Money Was No Object?' by my favorite philosopher, Alan Watts. Everyone who wants to travel and for some reason hasn't found the courage to actually go – watch this video.

Really, I urge anyone who dreams about traveling but might be a little scared or anxious because they're young or alone, to go and do it NOW. While you can, while you have this beautiful life, while you have no commitments or ties—you won't be alone, there are hundreds and thousands of us out here with you!
If you want to connect with Danielle more, here are some of her social media channels:
Danielle's Website | Danielle's Instagram
---
Do you travel solo? How do you combat loneliness on your travels?
Drop a comment below & don't forget to add yourself to the Young Travelers Network Facebook Group!
Are you interested in writing for Packs Light? Apply to become a contributor.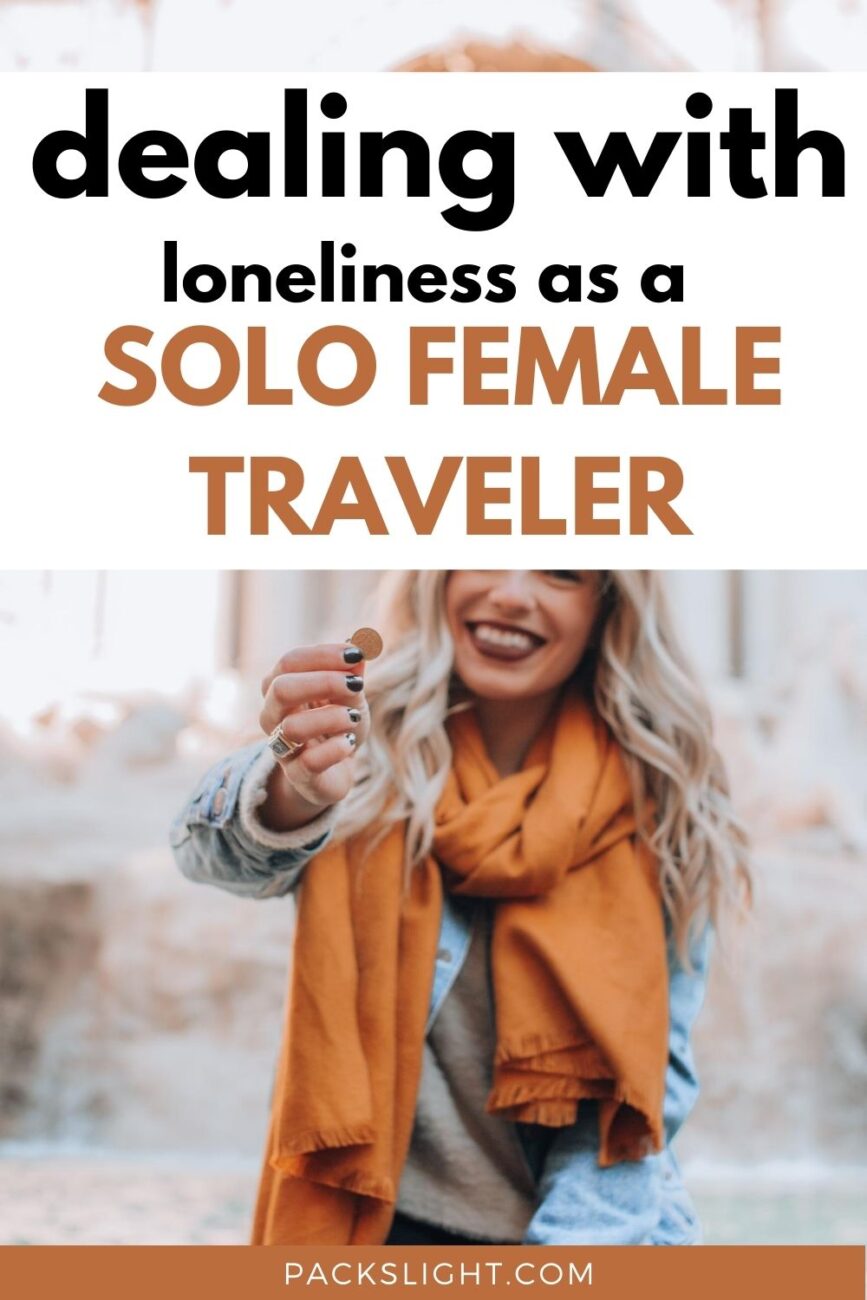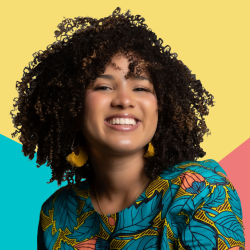 Latest posts by Gabby Beckford
(see all)