Reading Time:
6
minutes
As a vibrant, upmarket town in the Austrian Alps, Lech, Austria is a unique holiday option for young travelers. Every year it draws Austrians and tourists alike, young, and old, from around the world. The town's versatility ensures there are numerous things to do in Lech, such as hiking, mountain biking, and chasing waterfalls.
During the winter season, Lech has a reputation for superb runs and alpine skiing among the local village resorts of St Anton, Zurs, Stuben, and Oberlech. Accommodation in the town is most affordable with the budget options located close to the center, however, booking early is a must.
Lech offers a variety of volunteering opportunities for Gen Z, where you can work with the locals to learn their customs and the language. There are environmental projects to maintain hiking trails in the mountains and social projects, working with young children, to help them master shopping, banking, and administration.
If you are looking for a base to explore Tyrol or just passing through, Lech makes a memorable stop-off.
Things To Do In Lech
Hiking Trails
With the warm fresh summers and stunning views in every direction, it's no surprise that activities are mostly outdoor around Lech. There is more than 350 km of signposted hiking trails for all abilities.
Colored signs indicate the trail difficulty: Yellow for Alpine Valley trails and lower mountains, Red for higher, intermediate trails, and Blue to indicate summit ascents and more offbeat trails.
Grune Ring
The Grune Ring (Green Ring) is a long-distance hiking trail that starts from Lech. It partly follows the route of the Weiss Ring (White Ring), which is a wintertime ski trail.
The full 3-day Grune Ring route can easily be broken down into smaller more manageable hikes. The full route is available in the Lech walking guidebook, which can be picked up in hotel lobbies and the tourist information office.
There are also guided tours where an expert hiking guide will take you on a tour of the mountain art installations, which include carved wood and rock sculptures that highlight the activities of local people, culture, and stories. The ideal months for hiking are between June and September.
Schwarzbach Riesling
For a gentler afternoon stroll, you can walk from the center of Lech in search of the source of the Schwarzbach River, where Lech spring water originates. Walkers start from the Rufiplatz and follow the signposts to the small village of Zug.
Further up into the valley you will come across the waterfall that signifies the source of the Schwarzbach. Locals refer to the spring as Schwarzbach Riesling. A little further on the hike, there is a small restaurant, Älpele which offers refreshments.
💡 The 'Experience Lots More' card is a great way for young people to stretch their holiday money. It offers access to numerous outdoor activities at a reduced rate.
The perks of the Experience Lots More or the Lech card helps you in taking trails over the peaks such as the Rüfikopf among other trails, gain free entry to the forest swimming pool, and travel for free on the hiking bus, which connects the surrounding villages.
The card is available to use only from mid-June to early October and offers a discount on selected summer events, free use of all lifts and cable cars, and some guided hiking tours. The ticket lasts for three days, and you must stay 2 nights or more in participating hotels.
Guided Skyspace Tour
World-renowned American artist, James Turrell, has created a 'skyspace' installation high in the Austrian mountains near the German and Austrian border.

From the outside Skyspace is an unassuming stone dome that houses an oval room within. Access is via an underground tunnel, which on arrival in the dome offers spectacular panoramas of the 2599m Biberkopf peak.
The Skyspace installation is nestled among the nearby hiking trails and passes ,and it is one of the top-rated things to do in Lech. Once inside the oval room, the opening in the ceiling gives an unobstructed view of the sky – the 'skyspace'.

The room is specifically proportioned ,so the opening gives viewers a cleanly framed perspective. James used the services of Austrian architects and lighting specialists to assist with the installation.
🇦🇹 Are you road tripping around Austria? Don't miss the nearby town of Mellau on your route! Click here to read our article: Mellau, Austria: A Young Traveler's Guide
Waldschwimmbad am Lech Swimming Pool
Following renovation in 2020, the Waldschwimmbad, or new forest swimming pool has opened its doors for a new kind of swimming pool experience.
There is a 25m sports pool, and wide wave slides, among other features. The setting is very relaxing among the alpine trees, with plenty of mountain views. There are numerous sundecks with wooden sunbeds.
The facilities are well-managed with plenty of lifeguards and picnic tables have been arranged on the grass around the side of the larger pool. The main pool is not heated, so it can still be chilly even during summer but imagine how it will clear your mind!
E-Bikes and E-mountain Bikes
There is an abundance of choices when it comes to renting E-bikes and E-mountain bikes in Lech. During summertime, the ski lifts are used to transport bikers and their gear up the mountainside. A complex map of trails gives plenty of choices and keeps the routes less congested.

E-bikes and E-mountain bikes provide battery power to help on harder trails. The aim is to take the struggle out of steeper sections and enable you to cycle faster on flat sections. Rental bikes are available in Lech at bicycle rental shops, which offer single or multi-day rentals.
Hotel Sandhof
Family-run and with just 28 rooms, the Hotel Sandhof is intimate and cozy. Hosted by the Prodinger family, guests have regularly enjoyed the attention to detail in the hotel, personal service, and excellent food and wine. 
Hotel Sandhof has located only 100m from the nearest ski lift making it an ideal choice to stay at the gives hikers and bikers an easy ride. The free bus, which operates throughout Lech, stops right outside the hotel, which adds more to the convenience of staying at this property.
Guests talk of excellent breakfasts and memorable five-course dinners, which don't break the bank. Throughout the year, the hotel hosts Austrian wine tastings, which confirm the quality of their cellar.
Budget Accommodation Options in Lech for Gen Z
Prices for accommodation and food can be pretty high for young people in Lech. Seeking budget-friendly hotels, homestays, and camping in the summer are great ways to save money.
Budget-Friendly Hotels in Central Lech
Das Tannberg
If you are traveling with a group of friends, Das Tannberg is the ideal choice to stay at for young travelers in Lech, Austria. These modern fully-equipped studio apartments offer ample living space for up to 4 persons.
Pension Hasenfluh
At Pension Hasenfluh all rooms are traditionally furnished and have a balcony and a private bathroom. This accommodation is best-rated for couples and solo travelers.
Haus Jehle
Situated 900 yards from the center of Lech, Haus Jehle is a traditional Bavarian-styled property that offers a sun terrace and infrared cabins. The property is located right next to the ski bus stop, which makes it a great choice for hikers and skiers.
Best Places To Eat At in Lech
Eating Culture in Austria
Austrian cuisine is influenced by Hungarian, German, Bohemian, and Italian cooking, which makes it so diverse.
Traditional dishes include casseroles of beef and pork with dumplings and Schnitzel, which is a flattened escalope of pork or veal It comes breaded or pan-fried with different types of sausage.
There are lighter dishes too, with plenty of salads and pasta options. Austrians enjoy long meals with plenty of chat, beer, and wine.
In Austria, guests at the restaurants are greeted with 'Guten Apetit' – the Austrian greeting for bon appetit.In the bar drinkers wish each other 'Prost!'' equivalent to 'Cheers'.
There are very few independent bars in Lech, most of them are inside hotels and the price range for a half-liter of lager can be €3-4 ($3.50-4.50). Most of the bars and restaurants have an upbeat vibe for Gen Z travelers to relax at.
At the end of a meal, you may be offered Schnaps, the national liquor. The custom is to drink it as a shot, but with most Schnaps being around 40% alcohol, it can be challenging. might struggle! Another option is Poire William Liquor, which is a delicious brandy made from pear and often served with a slice of pear.
Best Restaurants for Young People in Lech
Hus Nr. 8
Hus Nr. 8 has origins stretching back to 1760 and is one of the oldest buildings in Lech.
From the exterior, it is an attractive wooden chalet, with shutters on the windows. Inside the building is wood throughout, with plenty of carvings and quirky artifacts.
There is a small eating area outside for the summer months.
The menu includes the typical Austrian cuisine, such as veal escalope, braises, and cheese and broth fondues. There are ,however several lighter alternatives like a salad served with parsley potatoes and cranberry.
Pizzeria Ristorante Olympia
The best-rated Italian restaurant in Lech, Pizzeria Ristorante Olympia is located on the ground floor of the Hotel Olympia. The restaurant specializes in offering a large selection of authentic Italian pizza, with local wine and Italian cuisine.
Pizzeria Don Enzo
A perfect place to dine-in on the mountain-facing patio, Italian cuisine is served freshly made with the authentic Italian recipes at Pizzeria Don Enzo. Young people particularly enjoy the happy hour menu options here with great discounts on desserts and drinks.
Volunteering and Study Opportunities in Lech: How to visit Austria for cheap (or free!)
With tourism boosting in the region with plenty of adventurous things to do in Lech, the town is becoming an up-and-coming hub for young people visiting Austria for work or volunteering opportunities.
Here, are the best paid or free travel opportunities that may help make a visit to Austria a bit more accessible.
Trail Maintenance on a Biosphere Reserve in Austria
UNESCO created Biosphere Reserves to understand and manage change between social and ecological systems through the Biosphere Reserve Grosses Walsertal in Vorarlberg, which borders Germany, Switzerland, and Lichenstein.
Volunteers are recruited to speed up the natural regeneration of plant and animal species. Additionally, volunteers help to maintain hiking trails in the Grosses Walsertal valley, with activities such as cutting grass, renewing steps on trails, and installing signposting.
The work involved in this program can be physically demanding, including working on the steep trails, sometimes located far from the accommodation. Volunteers are advised to dress for all weather conditions.
Children Welfare with CADIP (Canadian Alliance for Development Initiatives and Projects).
Each year during the summer holidays, the youth council of Stella Matutina, a Jesuit college founded in Feldkirch in 1648, creates a large working play area for children aged 6 to 12 years with the CADIP program.

The play area is built into a mini-town is called KleinFeldkirch (Small Feldkirch), and it aims to display the working of the society to the children. The KleinFeldkirch includes its own parliament, a bakery, a hairdresser, a bank, and a restaurant.
Volunteers are recruited to help operate this large play area. Self-starters are particularly welcome who have their own creative ideas or technical skills. Volunteers are asked to lead the workshops and run the businesses using their own ideas.
IPSL (The International Partnership for Service-Learning and Leadership)
IPSL is an internationally recognized program quality provider of language courses. Students of IPSL can study German in Austria in 3 levels, beginner, intermediate and advanced courses.
Students are provided with a variety of study options to choose from, including the number of lessons to be taken per week, individual or group learning, and advanced learning options for those students who work or those enrolled in any simultaneous academic courses.
The student accommodation involves a choice of lodging type, the number of meals included each day, the number of included excursions, and airport transfers.
Ernst Mach Grant
The Ernst Mach Grant is targeted at young researchers from all disciplines and all countries (except Austria) who wish to pursue a research project in Austria.
This is a supplementary research grant, meaning that some of the applicant's own funds will be required. The scholarship will only be granted for projects that can be completed within the scholarship period (maximum of 9 months).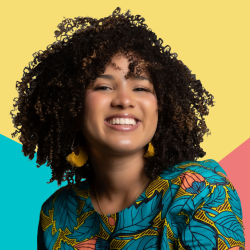 Latest posts by Gabby Beckford
(see all)