Competition
Posted 8 months ago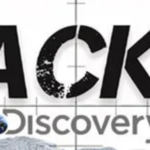 Discovery
Competition adventure show to not be caught by a tracking unit of special force operatives for a cash prize
Who: 18+, All nationalities, Physically active and healthy, Must consent to a medical examination, A valid and up to date passport
Deadline: Rolling
---
Discovery is searching for teams of two from all around the world who think they've got what it takes to beat the trackers in the all-new competition adventure show, TRACKED.
This show is set in New Zealand's remotest and most epic landscapes.
Here, eight pairs will face demanding, daring, and intense challenges. All the while, they will be constantly chased down by an elite tracking unit of special force operatives.
There will be eight events spread over the length and breadth of New Zealand and each course will be designed to test a variety of skills.
Teams will spend 3 days evading capture, trekking through terrain, and pushing themselves. Success will be achieved by finding the evac zone and the chopper to the next round.
The stakes will be high, and the pressure will be relentless. Those that get caught by the tracking force or fail to reach the evac zone will be eliminated and returned home.
Teams will need courage, stamina, strength, and smarts in order to beat their fellow contestants to the final prize.
What's in it for you?
All travel and accommodations are covered by the production.
For the teams that beat the trackers, the final cash prize is $100,000 NZD ($65,000 USD approx.)
Applying to a bunch of cool opps like this one? Use our Opportunity Tracker to track your progress on them all. 🔥📈