Fellowships
Speaking Engagements
Work Exchange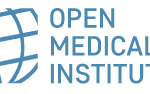 Open Medical Institute
One-week intensive course in all areas of medicine at Schloss Arenberg in Salzburg
Who: < 40, Physicians who have completed or are in the final phase of their specialization
Deadline: Varies
The OMI seminars are one-week intensive courses which take place at Schloss Arenberg in Salzburg, Austria throughout the calendar year.
Each medical specialty is divided into two or three related modules, which rotate on an annual basis.
Each seminar consists of state-of-the-art lectures, case presentations, workshops, and in many instances, hands-on training. The OMI seminars are offered to highly qualified English-speaking physicians from countries in transition and are by invitation only.
The OMI seminars are taught by physicians from leading American and European institutions who donate their time and expertise.
The selection of participants is competitive and based on merit. Fellowships cover travel, tuition, a set of teaching materials, and full board.
All OMI fellows must contribute academically by presenting an interesting case study. The best cases are subsequently published electronically on the OMI Case Library.
Fellows in the top 50% are eligible to participate in the OMI observership program and apply for additional seminars.
The OMI observership program is a fully-funded one month residency exchange.