FT/PT Job
Posted 9 months ago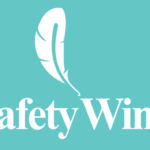 Safety Wing
Multiple remote work roles with strong benefits at Safety Wing
Who: All nationalities
Deadline: Rolling
---
SafetyWing is building the first global safety net for remote companies, remote workers, and nomads worldwide. They're doing this by launching a fleet of global products — Remote Health insurance, Remote doctors, Remote Pensions, and more.
Their team consists of about 50 people full-time and another 50 part-time. They are growing fast, and thus are looking to scale up the team significantly over the next year.
🦸‍♂️ Safety Wing likes to work with people who
Are intellectually curious and open to new ideas
Thinks for themselves instead of copying others
Are creative and bold in the face of any problem
Have strong integrity and do the right thing
🧘 Safety Wing's employee benefits include:
You will receive both salary and equity compensation, health insurance, laptop, a minimum of four weeks of yearly vacation, and during non-covid times they have 3 to 4 annual gatherings where you will join them.
The previous four gatherings were in Norway, Mexico, San Francisco, and Slovenia. The next full-team gathering is planned for Mexico, contingent on travel being possible.
Need help crafting your application? 📝 The Application Tool-Kit will teach you how to create a winning resume, letter of recommendation, and more!
Sales & Partnerships
Opener (Sales Development Representative)
---
Creative
---
Engineering
Head of Data and Cyber Security
---
Product
---
Growth
---
Remote Doctors
See the full list of current job openings at the official website.