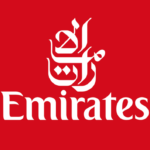 Opportunity to work for Emirates airline and receive a salary and other benefits
Who: 21+, High school graduate
Deadline: Ongoing
Emirates airline is hiring cabin crew members who are professional, empathetic, progressive, visionary, and cosmopolitan.
There are a few qualities which will make you stand out. Namely, you'll be positive, confident, flexible, determined to perform well, friendly and very keen to help others.
Here are the other things we look for in our candidates.
At least 21 years of age at the time of joining
Arm reach of 212 cm while standing on tiptoes
Minimum height of 160 cm
High school graduate (Grade 12)
Fluency in English (written and spoken)
No visible tattoos while you're in Emirates cabin crew uniform (cosmetic and bandage coverings aren't allowed)
Can adapt to new people, new places and new situations
Physically fit for this demanding role with a healthy Body Mass Index (BMI)
Cabin crew members receive several benefits in exchange for their work for Emirates. Benefits include salary, layover expenses coverage, leave travel, furnished accommodation, and transportation assistance.
This position requires you to live in Dubai in the provided accommodation.
More information about requirements, limitations, and benefits can be found on their website.