Reading Time:
5
minutes
The Young Traveler's Network series showcases candid guest interviews of young people worldwide and the inspiring stories of how they navigate their lives and travels. They share their stories to educate, inspire, and empower others to see the world!
This week a Young Traveler named Katie A., 21, shares how she and her boyfriend, Pete, decided to travel the world together.
---
Hey, Katie. I'm excited to interview you on your experience with couples' travel! So, first, please introduce yourself (and your boyfriend)!
Hi, I'm Katie! I'm from the UK, but I'm currently living in Wellington, NZ, and traveling with my boyfriend Pete, who is 28. We've been in New Zealand for about 3 months although we have settled in Wellington pretty recently.
When did you first meet Pete? And how did you two find out you both liked traveling?
Pete and I first met in Newcastle, England about 3 years ago through sports. It did take a little convincing to go on a date with him, but he was persistent (and I'm so glad he was!) and eventually wore me down!
I've always been pretty open with my love of traveling and knew that I wanted to take some time out to see the world after I finished university. I really don't think Pete ever expected to drop everything to travel with me though. He loves it now, but I think he was pretty content with his 3 or 4 holidays a year.
Tell me, how was your first trip as a couple? Any bumps in the road, or was it smooth sailing?
We were almost forced into our first trip together as a couple–it was a very make or break situation. I was meant to be going to America to do an internship for the summer and it all fell through fairly last minute.
I had flights to and from America booked and then a vast expanse of nothing between them so Pete decided to come along and we did a road trip together.
We'd been a couple for about 6 months when we decided it would be a good idea to be trapped in a car together for 4 weeks. Luckily, it went pretty well! There's always going to be bickering ("I mean, come on, we're going to DISNEY WORLD! You can't sleep 'til 11!!"), but overall it was a really great trip.
What are the best and worst parts about traveling with your significant other?
It's an obvious one, but I really like that there's always someone there to do things with me.
I'm really not one for solo travel and I hate doing things on my own, so it's nice to have that support and help if I need it.
Another bonus of traveling with my boyfriend is that we can share the cost of everything. New Zealand is really expensive and it's nice that we can share the cost of rent, petrol, and food. Also, he's a great photographer, but he'll get moody if I say I only like having him around to take photos of my back!
I think the worst part of traveling the world with my boyfriend is having to take two people into consideration when it comes to making any decisions. Budgeting is hard when you make different amounts of money, scheduling is hard when you work different hours, and making plans is hard if you want to see and do different things.
I also think Pete will want to go home before I'm ready to, but we'll cross that bridge when we get there! 😉
Where have you two traveled together?
We've gone to various parts of the United States several times including NYC, Washington DC, New Orleans, and Nashville. Also, a few European cities, like Venice, London, and Paris. We've even been to Singapore and just finished driving across New Zealand's North Island. Up next is South Island, Australia, and SE Asia.
Is it easy to make friends when traveling as a couple? Do you two find yourselves sometimes sticking to each other more?
It is definitely harder to make friends, not necessarily because we stick together, but because a lot of people just assume that we'd rather be together. We did a group tour to the Bay of Islands here in New Zealand and no one would sit next to me on the bus as they just assumed I was saving the seat for Pete.
Just little things like that actually make it quite hard to make friends in those settings. Most of our friends here are couples as well or people we've met at work, etc. when we weren't both there.
Do you enjoy solo travel/group travel, or do you travel exclusively as a couple now?
I take literally every chance I can get to go away with my friends. In fact, I'm usually the one pushing it. I love traveling with my boyfriend, but sometimes a girl's holiday is exactly what you need. Click To Tweet We also still do group tours together, as they're a great way to meet people and we want to make friends just as much as single people!
Can you describe one experience that was amazing while traveling as a couple?
Last year, we were heading to Baltimore to visit some friends at their college for Halloween and decided to have a few days in NYC and Washington beforehand, as they're two of our favorite places. About a month before, we thought it was time to try and be healthy, to make room for all the amazing food we were going to eat in the US, and gave ourselves a challenge.
Every time we ate something bad we had to put £1 in a jar and that money would go towards something nice in NYC. Being the greedy pigs we are, we ended up with over £100 (most of it was Pete though I promise!) and had the most amazing time in New York.
We went to rooftop bars with views of the Empire State Building and speakeasies hidden in hot dog joints– things we never normally would've been able to afford, but it was so much fun. Even better knowing that we earned it!
What advice would you give to other 20-something couples who want to travel, but may think that it could strain their relationship or not be as fun as other types of travel?
Just do it! When I decided to go to New Zealand there were three options.
Go on my own and probably break up.
Go to NZ with Pete.
Stay in the UK with Pete.
Traveling with my boyfriend was kind of a no brainer to me. Yeah, it is scary to go away for so long and it would suck if we broke up, but at least I've done it. I would've hated to look back on this point and regret not doing something I've always dreamed of because of a guy.
Travel definitely makes or breaks for couples, but I think it's an important hurdle to get past, and definitely shouldn't put you off! Click To Tweet
Any extra advice, words of inspiration, or closing remarks?
If I can do it, you can do it. Instagram paints travel bloggers out there to be superhuman travel goddesses, but I'm about as normal a person as you can find. I'm not a very good cook, I get lost easily, I watch way too much reality TV, and I'm extremely messy.
I'm a long way off being a fully qualified adult, but I'm managing alright, so you can too!
Katie's Blog | Katie's Instagram
---
Did you gain any insights from this post? Have anything to contribute? Drop a comment below.
Are you interested in writing for Packs Light? Apply to become a contributor. And don't forget to join the Young Traveler's Network Facebook Group.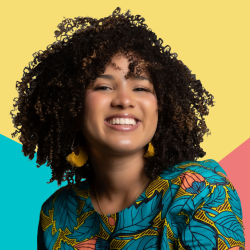 Latest posts by Gabby Beckford
(see all)