Reading Time:
5
minutes
The Young Traveler's Network series showcases candid guest interviews of young people worldwide and the inspiring stories of how they navigate their lives and travels. They share their stories to educate, inspire, and empower others to see the world!
This week a Young Traveler named Alex F., 23, shares how she found the inspiration to break through the monotony of her normal life with a backpacking trip to Europe.
---
Hey Alex! Alex and I went to the same college, so I'm excited to be doing her interview. 🙂 Introduce yourself a bit, girl.
Hey, all! I'm Alex Farnsworth. I'm a 23-year-old senior at Virginia Commonwealth University in Richmond, Virginia. 
Can you describe what your life was like before you decided to go backpacking?
I was in Richmond, VA in school full-time and my weekly schedule looked something similar to this: classes during the day, homework afterward, and picking up shifts here and there at the restaurant I worked at. Then my weekends were usually spent going out with friends. I felt so stagnant and was really unhappy.
The 6 months leading up to my backpacking trip weren't fun. They seemed like an endless cycle.
Click To Tweet
I was making choices that didn't lead to any growth and I would often spend my weekends thinking about how much I wasn't happy with the life I was living before going out for the night. I wasn't sure where I wanted to go with my career. I was trying to rebuild myself and be confident in who I was as a person and fill that void with whatever I could get my hands on. I knew I needed something big to help me grow and break the cycle.
What gave you the idea to go on a backpacking trip? What sparked the thought?
I had friends who had mentioned traveling somewhere to "take a break from Richmond," but I knew I needed something a bit more dramatic than a weekend road trip to make any lasting change in my mental state.
I thought about what I could do that was flexible, but also slightly structured. Then I started researching. I think I was inspired after spending a night looking at countless blog posts and articles about female solo travelers. I was so inspired by the idea of women up and changing their lives for the better and knew that it was something that could make a big difference in my life.
I definitely relate. Similar "escape from Richmond" feelings led me to go to Dubai! Did you talk to family/friends about it before you officially decided? What gave you the final push to just book it?
I think I have to give a large chunk of the credit to two of my friends, Meg and Rachel (you both rock!).
The six months leading up to me leaving were a rough patch and they were both there with love and support for pretty much anything. I remember texting them one morning with something along the lines of "I think I should just buy a one-way ticket to Portugal and figure it out from there," and they both responded with words of encouragement and a daunting "why not?"
My parents were also super chill and excited about the idea of me doing it, so once I had the stamp of parent approval I was committed to it! 
Wow, that is so awesome! Makes me feel validated for the inspiration my blog can bring too. What was your itinerary like?
I bought a one-way ticket to Lisbon, Portugal, which was the start of my trip. I used a Eurail pass for my backpacking trip which was a wonderful process. My itinerary while using the train pass was Lisbon > Madrid > Barcelona > Paris > Brussels > Amsterdam > London > Ireland.
Once I was in Ireland, I flew to Copenhagen, back to Portugal to the Algarve, and to Scotland a few times.
Getting to Lisbon was actually kind of rough because at the start of my trip my flight out of Boston got canceled! I remember being so nervous getting off the plane in Lisbon. I speak a decent amount of German—but not enough to consider myself fluent—and I remember thinking that it wouldn't help me at all while backpacking… I quickly realized that I was totally fine because the Portuguese are some of the nicest people I have EVER met.
So, tell me about your backpacking trip—was it everything you thought it would be? Did it give you what you were looking for?
I felt so welcomed in each city I was in. Each new city was a new feeling of amazement and I somehow felt the most comfortable I've ever been. Meeting so many new people allowed me to truly feel comfortable with who I was as a person.
I quickly figured out what I wanted most out of life and what I felt passionate about. It was everything I thought it would be and more. I knew I was going to have a good time traveling and seeing new things, but it ended up being a trip where I learned to love myself as a person and exactly what I want in life. Click To Tweet
Whether it's in regards to relationships, careers, or just how I live my day-to-day life.
It sounds cliché, but it couldn't be more true.
Did you have a big "aha" moment on your trip where you knew you made the right decision to go?
I think it was while visiting the Basilica de la Sagrada Familia in Barcelona. I'm not really a religious person, but I remember walking into that church and just bursting into tears.
Seeing something so massive and so beautifully built was intense. I think it really hit me that there is so much of the world that is so gorgeous and I haven't even seen half of it. I felt like I was exactly where I needed to be.
I've spent so much of my life stressed about what I needed to be doing and never really felt like I was in the right spot at the right time. Having such a strong feeling of peace and comfort knowing that I was doing what I needed to be doing was such an awesome experience that really stuck with me.
At just 23, Alex was feeling trapped in a daily cycle that wasn't making her happy. So she booked a flight to Europe and became a different person. Read her interview here!
Click To Tweet
What advice would you give to another 20-something who wants to go on a backpacking trip, but isn't sure of themselves?
Go! I had so many doubts and was so nervous in the weeks leading up to it. I thought I was making a mistake and everything would go wrong and it ended up being the best decision I've ever made.
Trust your instincts, and go with the flow. Accepting that everything won't go according to plan is the best mindset to have. The things I did accidentally and on a whim ended up being some of my best memories. Make the leap, buy the ticket, and follow your gut! 
Any closing remarks you want to add?
"Travel isn't always pretty. It isn't always comfortable. Sometimes it hurts, it even breaks your heart. But that's okay. The journey changes you; it should change you. It leaves marks on your memory, on your consciousness, on your heart, and on your body. You take something with you. Hopefully, you leave something good behind."
– Anthony Bourdain
Backpacking isn't always glamorous. I was in some tiny hostels and used dry shampoo for more days than I would like to admit. I slept on trains for multiple nights. I saw places with heartbreaking history and spent days processing. My backpacking trip truly changed my life though.
My heart and head are both changed and I'd like to think I'm more level-headed and confident in who I want to be as a person. I know where my passions lie and I truly feel like being able to explore so many wonderful cultures and perspectives allows me to challenge my own beliefs for the better and grow into a more experienced and joyous person.
I fell into every cliché in the book… and I couldn't be happier about it.
I'm now back in Richmond for one last semester while I finish up school. I was worried I would slip back into my old habits. It is strange being home, but I'm enjoying spending my last semester as a student and hanging out with my family and friends. I'm exploring my hometown and its surrounding areas and don't feel like I'm in the wrong place in the slightest.
My plan is to apply for a working visa in Australia after the summer and live there for a year. Exploring that side of the world is next on my list! 
---
Have you been backpacking?
Drop a comment below & don't forget to add yourself to the Young Travelers Network Facebook Group! 
Are you interested in writing for Packs Light? Apply to become a contributor. 
[one_half]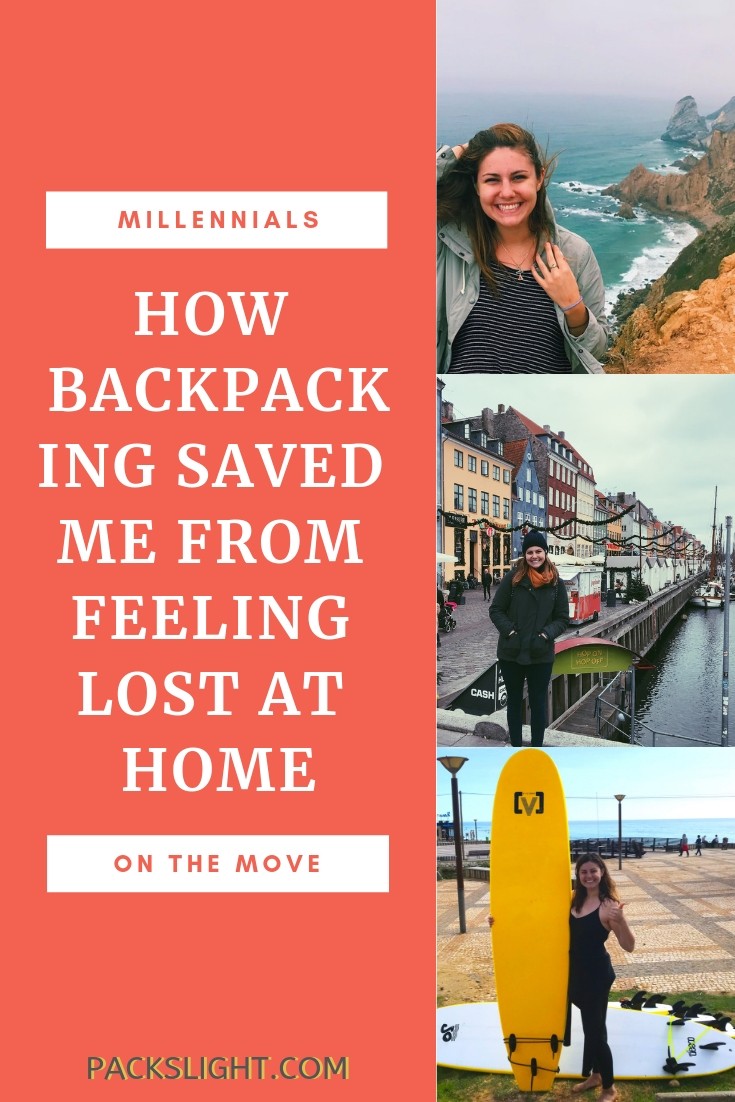 [/one_half][one_half_last]
[/one_half_last]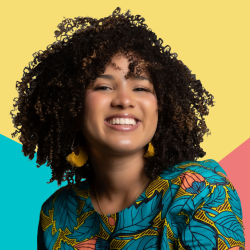 Latest posts by Gabby Beckford
(see all)