Reading Time:
4
minutes
The Young Traveler's Network series showcases candid guest interviews of young people worldwide and the inspiring stories of how they navigate their lives and travels. They share their stories to educate, inspire, and empower others to see the world!
This week a Young Traveler named Armando, 26, shares how he is preparing, mentally and physically, for his future big adventures.
---
Hey Armando! Great to meet you, and thanks for your interest in the series. To start, can you introduce yourself?
Hi! My name is Armando; I'm 26 and I'm originally from the Philippines, but I now reside in Central New York! I'm currently—and hopefully forever—a Park Naturalist at a Nature Center for work.
So, what aspects of travel particularly interest you?
Travel is a way to discover new aspects of yourself. It really opens you up to new experiences, which also molds you as a person. I'm looking to do more international traveling. I want to explore the whole world… but that does include my own backyard. Basically, I want to do it all!
What first interested you in traveling?
Mostly watching shows on the Animal Planet! Seeing all the animals on the shows made me want to see them all. I eventually learned that I could go actually go and see these animals myself if I wanted to. This led to me learning about travel and then becoming even more interested in, not just the animals you can find, but how people in different places interact with their environment. I wanted to learn firsthand how people lived.
Also, my family does a lot of traveling themselves. Within the past 5 years, many of my family members have been going on some sort of trip at least once a year, if not twice. My mom recently went to China and Turkey. I'm actually headed to Italy with her this Spring!
What scares you most about traveling?
The cost. I know there are ways to defray costs of traveling, but in this day and age—with the amount of debt any person has at any given moment— it makes it almost impossible to go on a trip in my eyes. Rising living costs, debts, and lack of living wages in some areas can really hinder someone from traveling.
One of my biggest apprehensions right now is my infancy in my current job. If I work at my job for a while, I can potentially get a nice amount of time off allowing me to go and travel. However, since I started here just this past year, I am unable to really take the appropriate time off. So, with time, that particular apprehension will go away.
Another apprehension of mine is my hope to maintain a low-waste lifestyle while traveling. I do my best to not use single-use plastics, or buy new items—basically, I try not to invest in a linear economy as much as I can. Traveling can have a huge impact on the environment. Trying to figure out the best ways to continue living a zero-waste or a low waste lifestyle while traveling can be difficult.
What personally excites you most about traveling?
Seeing new cultures, especially older cultures, and how they interact with their environment.
As a person that works in nature I am a huge proponent for zero-waste or low-waste living, creating less impact in the environment. I like seeing how other cultures keep a sustainable society firsthand. It's always fascinating to see how older cultures and cities that have been around for hundreds and hundreds of years longer than my current city are surviving and… Click To Tweet
How are you preparing yourself (mentally or otherwise) to travel? How are you doing your research?
Mostly travel blogs. It's so much fun reading other people's experiences! Learning the ins and outs of certain places and the multitude of views people have on the same subject really helps you prepare for your travels. In this case, YouTube can be even nicer, really seeing the place you want to travel to.
What advice would you give to another 20-something who wants to travel but doesn't think they can actually book the flight and do it?
Start small and set a deadline. Instead of booking an overseas trip, why not start in your own country? One of the places I've been wanting to go, New Orleans, is on the top of my list and that's not too far away. I plan on heading down there within the next couple of years, hopefully in 2021 (since I've got a few trips planned already for 2019 and 2020).
The beauty of traveling to another place is that the place will be there no matter how long it takes you to get there. Click To Tweet There are obviously some places that may be in danger of disappearing, but that (hopefully) should take a while.
So, take your time. There is no rush. But get out there. There will always be something that "comes up" that is out of your control and there's never the perfect time to go. But if you plan around the trip, you can do your best to plan for the things that come up a bit better.
Any closing remarks?
Courage isn't the absence of fear. Courage is not letting your fear decide your fate.
Traveling can be a daunting task. Like mentioned before, there's never a good time to travel. But if you really want to travel, if you really want to discover new cultures and discover yourself in the process, you'll find a way.
Armando's Blog | Armando's Instagram | Armando's Twitter
---
How do you prepare to travel?
Drop a comment below & don't forget to add yourself to the Young Travelers Network Facebook Group!
Are you interested in writing for Packs Light? Apply to become a contributor.
[one_half]
[/one_half][one_half_last]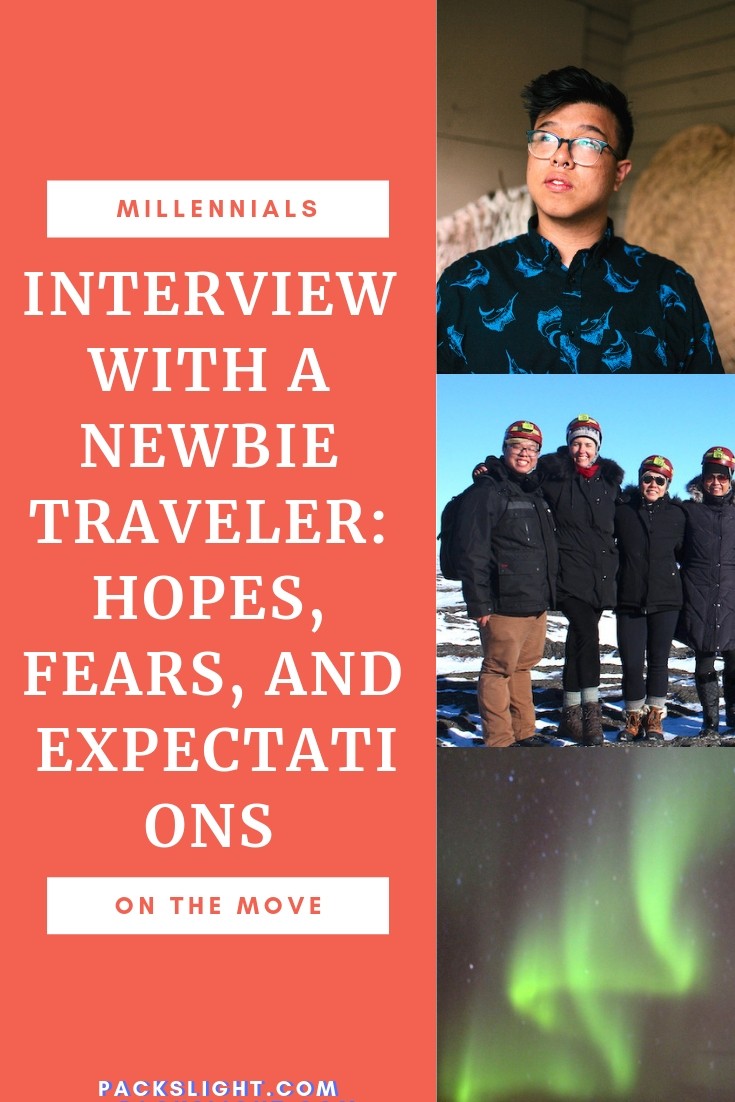 [/one_half_last]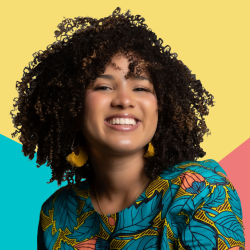 Latest posts by Gabby Beckford
(see all)