Reading Time:
9
minutes
The Young Traveler's Network series showcases candid guest interviews of young people worldwide and the inspiring stories of how they navigate their lives and travels. They share their stories to educate, inspire, and empower others to see the world!
This week a Young Traveler named Nabila, 24, shares how she turned her study abroad opportunity in Harare, Zimbabwe into a 3.5-month-long adventure backpacking Africa and making it up along as she went.
---
Introduce yourself (your name, your age, and some details like where you are, what you "do" and why you wanted to speak on this topic).
Hi! My name is Nabila and I am 24 years old. I'm currently in my last year of Pharmacy School at the University at Buffalo and I'm spending my last year on clinical rotations in various locations.
I'm living at home in New York to save money for my next trip and rotation. I just came back from a mind-blowing and life-changing 3.5 months backpacking Africa. I wanted to share my story because I feel like there's so much content out there for backpacking Europe and Asia, but not as much about backpacking Africa. Everyone needs to visit the continent once in their life.
What initially brought you to Africa? Where did you stay at the beginning and what did you do on a day-to-day basis?
For me, if I have to spend the last year of school working for free and paying tuition, I thought I'd do it in a really cool spot where I could learn different things and be in a cheaper country!
There was an opportunity through my school to complete a global health elective in Harare, Zimbabwe and I was the only student in my class and the third student ever to take this opportunity. One of my professors was from there so he established a connection for any interested students. I was actually considered a student at the University of Zimbabwe (gosh, I love saying that!) and lived in an apartment on campus with 4 Dutch med students.
I was there for five weeks and each week was different! It was a self-driven program and I've always been passionate about global/public health.
What sort of daily activities did you do at first in Zimbabwe? 
In my first week, I was at a local hospital in Harare shadowing doctors/pharmacists and teaching at the School of Pharmacy in Zimbabwe. Then I spent a week at an HIV/AIDS clinic at the pharmacy, leading HIV support groups, teaching safe sex practices, and holding discussions with adolescent girls who were HIV positive. I spent a week at a pharmaceutical company and another week at various retail pharmacies. I spent a lot of time teaching people about drugs and counseling. I found that my assistance and expertise were needed much more here than in the US.
What did you think of Harare? What about your experience made you want to see more of Africa?
I was blown away by how humble and kind the Zimbabweans were. Even in hardships and poor financial situations, I was treated with so much respect and kindness. 
I found Zimbabweans willing to lend a hand whenever and no matter who you were. Their energy and love were what made me fall in love and want to continue exploring. All of the stereotypes about Africa being dangerous and not beautiful were washed away and I was ready to start backpacking Africa.
People were so grateful that I was there and able to help and educate even in the smallest capacity. People always had smiles on their faces even while in pain and suffering.
Click To Tweet
How long did you initially plan to stay there? How long did you actually end up staying?
I strategically planned my off blocks from school after my rotation in Zimbabwe so I bought a one-way flight. I really didn't know if I'd love it as much as I loved Uganda in 2017; I didn't know if I'd have enough money or where I was going.
Me being me, I like to take advantage of all my time off. So, my goal was to come back just a few days before school started, but my wallet did not seem like it agreed. In the end, I ended up staying the whole time (3.5 months) and only going over budget by $400!
After Zimbabwe where did you go? How did you decide on the next countries (friends? blogs? local suggestion?)?
After Harare, Zimbabwe, I knew I had to see Victoria Falls, the largest waterfall in the world. It's also located in Zimbabwe so I set off there on an overnight bus and then kinda went from there.
I met a really cool gal at my hostel who was from Thailand, lived in LA, and wrote a best-selling book in English at the age of 15. She was headed to Zambia and so I tagged along! I also stopped in Botswana to visit Chobe National Park on the way.
What were the logistics like getting to different countries? Was it easy or hard? Did you use buses, planes, trains, hitchhiking? 
Traveling Africa can be expensive and I find that the best experiences are through the local way. So, I used public transport as much as possible and it was difficult.
Not because of the language, but because nothing runs on time or on a regular schedule. If I took a kombi (local shared taxi), they would know I was a tourist and they'd just drop me off on the wrong side of town and take my money. If I was trying to catch a bus to another city, the busses would take 4 hours longer than they should and the bus wouldn't leave until every seat was sold no matter how long it took. I used trains, busses, and even hitchhiked! Some nice guys in Zambia saw me scorching in the heat and really far from the main road where I'd find a taxi. I trusted them and hopped in! I ended up having a beer with them and we still talk today.
Basically, don't expect much from public transport. You'll ask 8 people when the bus is coming or where this bus is going and each one will give you a different answer, but that's half the fun!
How did you feel leaving Harare? Were you nervous, scared, or excited? 
I cried when I left Harare.
The city itself is not one I'd visit and most people also skip it, but my experience there with my roommates, my line of work, and the other ex-pats I met made Harare a place I will never forget. I met so many people from all over the world who came here to work for various non-profits. It was so great to see millennials leaving big corporate jobs and societal norms to do good. It was a crowd I've always been searching for and I learned so much from them.
If it weren't for the people I'd met, I wouldn't have had that much trouble leaving. I was so excited to start backpacking Africa and to do it alone! I don't know anyone personally who's been traveled Africa so I was excited to be one of the first amongst my group of friends. I was excited to show my friends and family what Africa is like rather than what you hear in the news and the stereotypes.
What was the language barrier like traveling to these different countries? Do you speak any other language that helped you? Did you try to use Google Translate and, if yes, did it help you with the African dialects well?
I think it's safe to say that each African country has multiple official languages. Everyone in Zim spoke English (Zimbabwe has one of the highest literacy rates in Africa!) and pretty much everywhere else I went people spoke English, too. The only time I really had trouble communicating was when I went into the villages or worked with the elderly. I couldn't find an app that worked, but most people love to translate for you and practice their English.
The country I had the most trouble in was Tanzania. About half of the people I ran into did not speak English well enough to have a conversation. I was a bit surprised since there are a lot of foreigners there, but I also enjoyed learning a bit of Swahili.
I speak a few languages, but none that came in handy until the very end. My co-workers in Cape Town didn't speak much English, but they spoke Spanish. For the first time, I was the translator and I loved practicing Spanish and learning a bit of Portuguese too!
That is great information to know! How did you find out about the hostel opportunity in Cape Town?
Well, I knew hostel jobs existed and I knew about the website Workaway. To save money, I didn't create an account on Workaway because I wasn't even sure if I was going to do some exchange work. I was planning on visiting more countries when backpacking Africa, but after reading about Cape Town, I knew I wanted to spend more time there.
I just emailed hostels asking if they offered work-exchange or took on volunteers. I also manage social media accounts and a blog so I offered those services as well. I got lucky and got a response to my first email and went for it!
How was that experience? What did you do on a daily basis?
The experience was so special and probably my favorite part of the trip. I found a little family and fell in love with Cape Town on another level. I worked as a receptionist, lived on the busiest street of CPT, and worked with the coolest people.
Working at a hostel and meeting new, cool people daily is like the best job ever for me. It was also great because one of my goals is to own my own hostel and I got to see what goes on in running a hostel. So, this experience was fun, but it was also me working on my goal. I checked people in, showed them around, shared drinks, and hung out with them.  It was a chill hostel that had a braai (cookout) on Sunday and an amazing balcony to hang out on with the guests.
So, you had mentioned a road trip you went on with Couchsurfing buddies. Can you tell me about that? Were you nervous to meet people from Couchsurfing being a solo woman in a foreign continent? How did the trip go?
To be honest, Couch surfing was my last resort. I've had the app for 6 years and I've never, ever met anyone off of it or couchsurfed. I wasn't scared, but I just never had any luck with it. My travel bug was getting to me and I wasn't meeting anyone at the hostel I worked at so I gave couch surfing another shot.
One girl answered the day before the trip was supposed to start. She happened to be from LA and was staying down the street. I met up with her at a bar and she brought another guest from her hostel. The next thing we knew, the 3 of us were going on a road trip for one week the very next day. 2 American girls and 1 Egyptian doctor taking on the Garden Route.
I ended up couch surfing on this road trip for the very first time. It was the most unique and raw experience ever. Amos, our host, invited us to his home in a township outside of Oudtshoorn. We got the best local experience you could ever imagine where we cooked our dinner in the dark over a fire.
What was your favorite country/specific experience when backpacking Africa? Did any moment stand out to you?
Ahhh, this question is a toughie! There's honestly too many. This trip was everything! It went off without a hitch and everything felt meant to be. Maybe because I had been manifesting it for so long.
I think my favorite memories would probably be spending 4 nights on safari in Tanzania, visiting the most coveted island in Africa—Zanzibar—and being able to call Cape Town home for 6 weeks. It was unreal to see all of the animals in the wild and up close. I even slept on-site where there were zebras grazing next to me and a giant elephant drinking the water we used to cook.
As for Cape Town, it isn't a place, it's a feeling. I'd like to see myself living there in the next few years.
Blanket question: Would you say Africa is "dangerous"?
It's as dangerous as any other place. I think we've let social media and society create this false pretense around Africa, but I also think we think anything outside of our comfort zone is dangerous. Click To Tweet
I felt safer backpacking Africa than I felt in college, in my home town, and even the streets of New York. There's crime just like there is anywhere else and I've heard some awful stories of things happening in Cape Town, but to say Africa as a whole is dangerous is such a disservice to everyone. 
Africa is made up of 54 countries and can't be generalized into one term.
Click To Tweet
You just have to be smart and aware like you would anywhere else. Pay attention to warnings put through by the U.S. travel advisory and know the political situation of the country you're visiting.  Africans are some of the nicest people I've known. I've been invited into more homes, offered more food, and experienced more overall respect in Africa than I have at home.
What advice would you give to some other 20-something solo woman who is interested in backpacking Africa, but is afraid of the language barrier, "danger," and the lack of infrastructure, media, etc?
Please, do not let that stop you from backpacking Africa. We tend to only see the bad news about other countries when there are very few positive stories being published. I can already prove that what you hear is wrong because more people than I expected spoke English (sometimes better than me!). Not every country is rural and a village and you can find cute shops, restaurants, and cafes.
As for danger, you do have to take precautions. Bring pepper spray, walk with confidence, do your research, don't wander alone at night, don't flash expensive items, and don't get too drunk alone where you don't know where you are.
One time in Tanzania my bus was running late and we were going to reach our destination at 11 pm instead of 6 pm. So, I started panicking because I didn't want to be taking a taxi that late at night where I didn't even know the city or my way around. I befriended the guy sitting next to me on the bus. I spent hours talking to him and naturally trusted him.
Before I could even ask, he said that he would accompany me to my hostel. He got in a taxi with me and dropped me off at my place. To return the kind gesture, I paid for his fare home. Having a local with me in the taxi made me feel safer. Honestly, trust your instincts and you'll be fine!
That is an ingenious thought, but so simple. Thank you so much for your interview, Nabila. I know it's making me want to plan a trip backpacking Africa right now and I hope it inspires other millennials too!
Any extra advice or words of inspiration you'd like to add?
There's so much more I could and want to say about this trip (stay tuned for a book coming soon!), but I think these quotes will sum it up better than I can. If you haven't added visiting Africa to your list, you are seriously missing out. You will feel emotions you've never felt before. One thing I learned while I was there is the power of manifesting your dreams. Manifest the things you want in life and magically, you'll see everything fall into place.
If you want to see more, check me out on Instagram and keep your eyes peeled for a book and my next trip! I hope I've inspired you to follow your dreams, catch that flight, and to be brave enough to do it all on your own. I love answering questions so don't hesitate to ask.
"I never knew of a morning in Africa when I woke up and was not happy"

– Ernest Hemingway
"Africa changes you forever, like nowhere on earth. Once you have been there, you will never be the same. But how do you begin to describe its magic to someone who has never felt it?""

– Brian Jackman
"The only man I envy is the man who has not yet been to Africa, for he has so much to look forward to."

– Richard Mullin
Nabila's Blog | Nabila's Instagram
---
Have you been to Africa? What is your favorite African country?
Drop a comment below & don't forget to add yourself to the Young Travelers Network Facebook Group! 
Are you interested in writing for Packs Light? Apply to become a contributor. 
[one_half]
[/one_half][one_half_last]
[/one_half_last]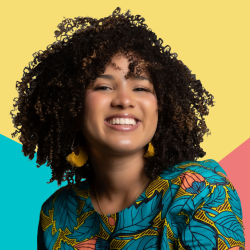 Latest posts by Gabby Beckford
(see all)