Reading Time:
4
minutes
If you're anything like how I was before my first Airbnb stay, at this moment you are anxious and have a ton of questions. But if you're a seasoned traveler, or just really brave, perhaps you're diving in head first!
And that's good—though I promise you at some point you will be nervous.
Likely as you climb out of your taxi, Uber, or tuk-tuk that you took to get there. You may have thoughts similar to the ones I had:
What if the place is absolutely nothing like advertised? What if I have to find another place to stay last minute? What if the place gets broken into? Or worse, the Airbnb owner is a nut job? What if they're just plain non-responsive? What if the key doesn't work?
Yes, I do have an active imagination.
Before my week in Puerto Rico in 2015, I'd heard of Airbnb but didn't even know what it stood for (Air Bed n' Breakfast, FYI) or how it really worked. As a newbie, I had a lot of worries and had heard enough good and bad reviews to be perfectly boggled.
But now, as a world-renowned, multi-time Airbnb veteran, I'm ready to share with you my tips on how to survive your first Airbnb experience! (hint: it's not as hard as it seems)
Planning before your trip
Do your research.
Duh. Read the reviews on Airbnb, they're usually pretty spot on! Also, make sure you know exactly what you're getting yourself into. If it's your first time staying at an Airbnb make sure you'll be comfortable, whether that means choosing an Airbnb where the host still lives there, where you'll be alone, or one that's in a busy part of the city.
Also, start off on the right foot with a $40 discount when you sign up, on me.
Get in contact with your host.
Establish a relationship. Email or text them some essential questions before you even go to the Airbnb. Remember, they're humans too. They're probably just as cautious as you are, thinking you're a nut job too.
This is also a good time to ask any clarifying questions you had about your stay. Is there a microwave? A laundry room? Oh, by "has laundry area", she meant she has a bucket outside you can wash your clothes in? Those little details are definitely the things you should find out before you arrive.
The @Airbnb survival tips you need to know before you book.
Click To Tweet
Have a Plan B.
Things happen… And ridiculous things happen when you travel. It's always good to have the contact of a friend in the area or have another accommodation ready in case things go awry.
So now you have it all planned out. You've talked to your host, your check-in and check-out times are agreed upon, and they agreed to put extra towels in the bathroom (God bless). You're set! You get the key out of the mailbox like they instructed you to, and now:
What to bring to an Airbnb:
You'll find this out in your research and by reading the Airbnb home description, and with contact with the Airbnb owner. I've never been required to bring anything to my Airbnb, but in the Airbnb description, it will tell you if the host provides anything you may need.
If it doesn't explicitly say so, or if the listing says they absolutely do not provide toiletries, I would expect to buy: shampoo, conditioner, soaps, toilet paper, food, etc.
Outside of the daily items, some smart things to bring to your Airbnb could include a carbon monoxide monitor, earplugs, and an alarm door stop.
When you arrive
Scope it out.
This is easy because the place will either be a cesspool that looks absolutely nothing like the pictures and you'll run, or it'll be even better than you imagined and you'll heave a huge sigh of relief. Check for any deal breakers like bed bugs, stray dogs, or oddly big teddy bears with camera-eyes. The usual. I'm just joking, all of those things are extremely rare.
But damaged locks or windows, internet or power outages, or an inaccurate Airbnb listing are much more possible, so do a thorough walkthrough.
If all is well:
Greet your host warmly if they're there. You're a guest in their home/rental property. If they aren't there, send them a message anyway to keep them updated.
If all is… not well:
Evasive maneuvers!
Call up your Plan B as you race to catch your taxi before he drives off. Alright, well, maybe not that dramatic. If you're unsatisfied and can talk to your host, do so. If it's already past the point of no return, refer to previously stated evasive maneuvers and don't be afraid to contact Airbnb. Get your money back, and save the next traveler the hassle.
If you're at this point you've chosen the scenario where all is well. Fantastic! With an estimated 500,000 AirBnb stays every night of the year, you can rest assured yours is likely to go very smoothly.
Now that you're there:
First time at an Airbnb? I gotchu. After 20+ stays, here are my must-know essentials, especially for female solo travelers.
Click To Tweet
During your stay
Keep communication up.
If you're still a Nervous Nelly, don't be afraid to ask small questions to your Airbnb host. They're (likely) locals, and can give you advice about the area—and you may even become good friends with them. It' awesome when that happens!
Always keep your keys with you.
Always keep your keys in a zipped travel pouch, your wallet, etc. somewhere they won't get lost or fall out. My favorite trick: the Zoey 101 key-on-necklace. Classic.
You do not want to be waking your AirBnb host up ringing the doorbell after a night of drinking because you couldn't find them at Senor Frogs.
Also, cha-ching—$100 to replace their locks!
I'm not a distrustful person, I just know Murphey's Law way too well. I always keep suitcase locks on any bags I leave in an AirBnb—my backpacks, my suitcase, my travel journal (no peeking!) just to deter wandering hands.
Head here for some more general safety tips to keep you safe on your travels.
---
---
Aw, your trip is over. You've spent way too much money, you're tired, and you've got the text saying your dog has torn up your mom's couch pillow one too many times. It's time to go! So…
When you leave:
Clean up.
Come on, don't be that guy.  I don't care if you paid a cleaning fee, at least collect all your beer cans and snack bags into the trash and make it look relatively clean. Always be respectful.
Leave an honest review on Airbnb.
Help the next traveler, again, we're all one family. Was it exactly as it was described? Was it is even better? Get yourself some good karma and leave a quick review. Did you really have an exceptional stay? I've heard of gracious guests leaving a nice card or even a bottle of wine for their hosts.
That's it!
Do you hear Airbnb horror stories? Of course. Do you hear surfing horror stories? Of course. Do people still surf? Of course.
Should you still give AirBnB a try? You tell me!
---
How was your first Airbnb experience? Was it a home run, or a hit and run? And if you haven't stayed at an Airbnb yet, what reservations do you have? Let's get talking in the comments.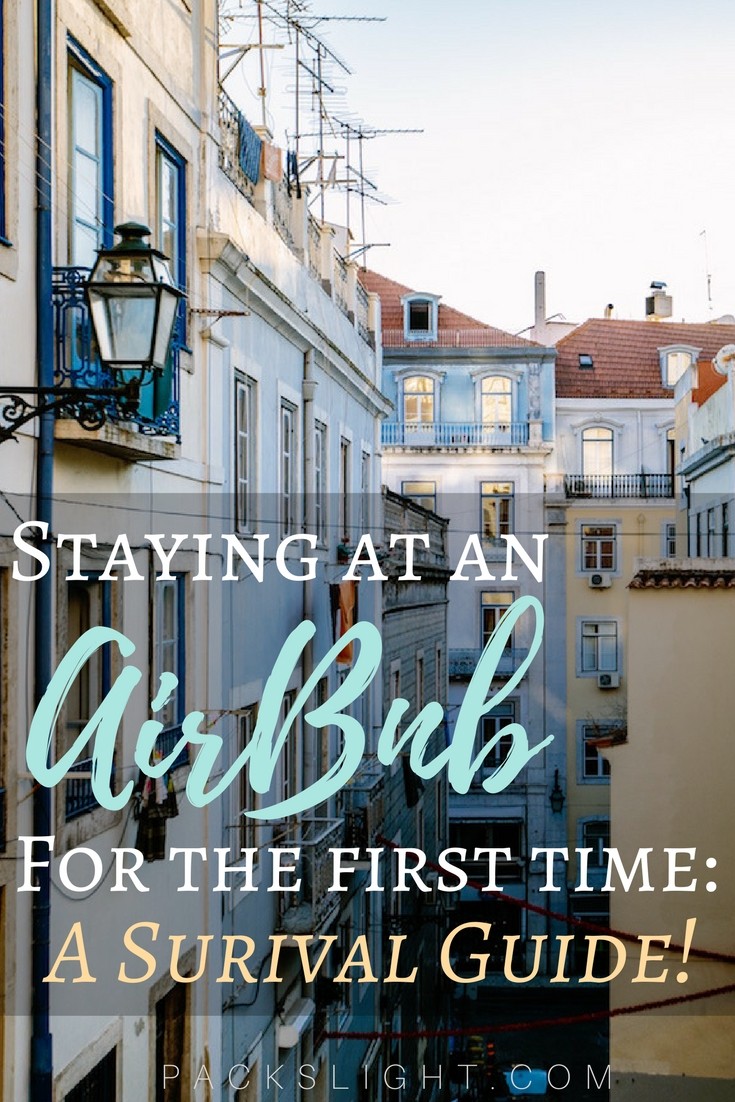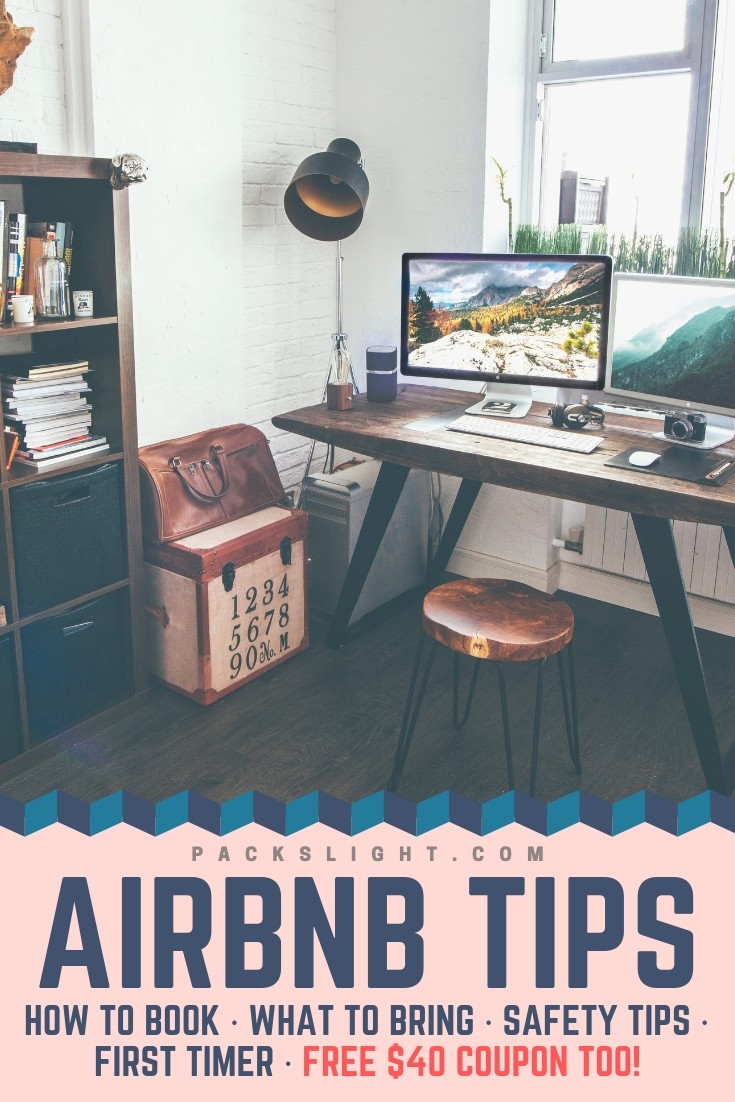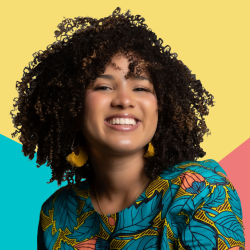 Latest posts by Gabby Beckford
(see all)