Latest posts by Rhea Rupani
(see all)
Reading Time:
4
minutes
The Young Traveler's Network series showcases candid guest interviews of young people worldwide and the inspiring stories of how they navigate their lives and travels. They share their stories to educate, inspire, and empower others to see the world!
This week a Young Traveler named Rhea Rupani, 23, shares her perspective as a third culture kid from San Francisco, California, whose multicultural background has been her greatest asset when traveling the world.
---
Please introduce yourself (age, nationality, current location, current job, if you have one).
My name is Rhea Rupani, I'm 23 years old and I currently live in the San Francisco Bay Area, California.
I'm a consulting analyst at a global, Fortune 500 consulting firm. I write for my blog where I share my tips, itineraries, and travel inspiration to get more 9-5ers, like myself, to travel more.
Can you explain your home culture a bit to us? What culture did you grow up with?
My story begins before I was even born when my Gujarati grandparents immigrated to Kenya from India. My parents were born and brought up in Kenya and eventually traveled and lived around the world before they settled down in California.
I was born and raised in the San Francisco Bay Area, where I grew up with a blended background of Indian and American culture. I'm certainly an Indian-American. My Spotify shuffles from hip-hop to bhangra and my Thanksgiving dinners always have biriyani.
I love Indian daal and roti, but also love American chicken nuggets and Kenyan Maharagwe. I learned English and Spanish at school, Gujarati at the local temple, and Hindi from Bollywood movies.
I didn't grow up with one single culture to identify with. My culture is derived from the collection of cultures around me (American, Indian, Kenyan, and British) that has shaped my own, unique perspective on life that you just can't… Click To Tweet
Had you ever heard of the term "3rd culture kid" growing up? How did you feel growing up and feeling so different from the other kids?
Growing up, I never heard of the term. I didn't even think there was a term for someone like me. The definition of a third culture kid (TCK) is someone who has spent a significant portion of their developmental years living in a culture other than their parents' culture.
To be clear there is no one kind of TCK! I tried Googling the term and it came up with a variety of responses, but essentially the TCK is a consolidation of their parent's culture and the culture of their location.
Overall I would have to say that being a TCK was a positive experience. I knew I never fit into a specific "box" that I could check off and say "Yup that one's me!". I wasn't Indian enough nor was I American enough. I knew I wasn't like the other kids and I was okay with that. What got me through was surrounding myself with a solid group of friends and leaning on my family for support.
How did having such a multicultural background influence your sense of identity? And how did it change as you travel?
Most people define me based on my skin color, my environment, and all of the external factors that they think make me who I am.
For me, identity is a combination of my passions, what I love, and what I care about. My multicultural background provided a foundation for my personal growth by shaping my values, beliefs, and traditions.
I believe my identity is constantly being shaped by my life experiences. So, traveling has allowed me to be more open-minded, given me a sense of empowerment, and instilled confidence in myself. Those cultural experiences and moments of adventure will continue to strengthen my self-identity and just make me a better person.
I think the biggest 'aha' moment I had after traveling was on my last international trip to Spain.
It was just my college roommate and me navigating our way through Madrid, Sevilla, and Granada.
As we were exploring new places and talking to different people, I came to realize that my background and culture was my biggest asset abroad. Click To Tweet
I felt comfortable talking to people in Spanish, even if it wasn't perfect, whether it was to ask for directions or find the nearest restroom.
I learned that I'm good at blending in with local cultures, respecting local traditions, and observing the people around me. No matter what situation I was in, I was at home experiencing new things.
Any closing words? What advice would you give another 3rd culture kid looking to settle into their identity? Would you encourage them to travel?
Be your unique self. You have a unique background and set of experiences; so, don't be afraid to share that with the world. Click To Tweet
"True belonging doesn't require you to change who you are, it requires you to be who you are." Brené Brown, Braving the Wilderness
Rhea's Blog | Rhea's Instagram
---
Are you a TCK? How has it shaped your perspectives?
Drop a comment below & don't forget to add yourself to the Young Travelers Network Facebook Group!
Are you interested in writing for Packs Light? Apply to become a contributor.
[one_half]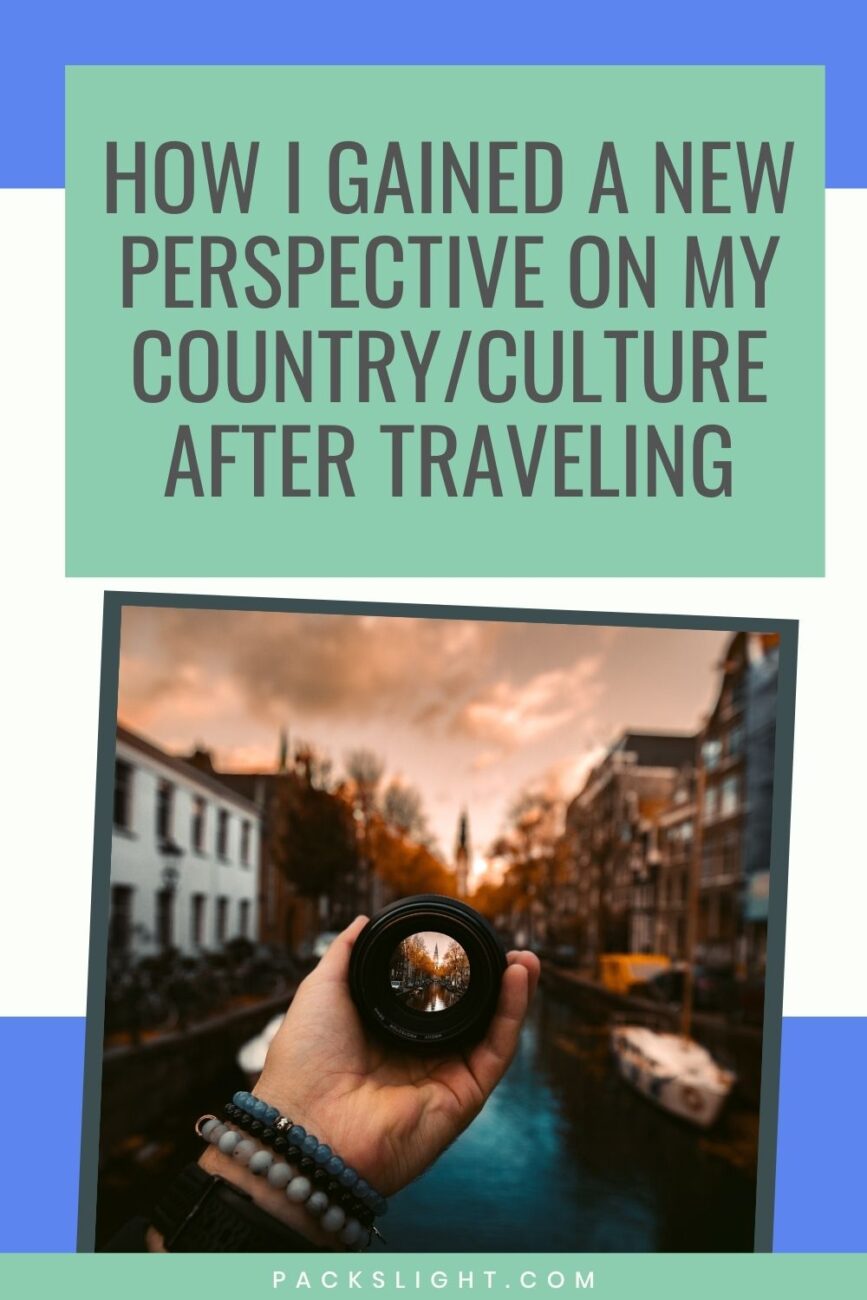 [/one_half][one_half_last]
[/one_half_last]