Grants
Scholarships
Applications have closed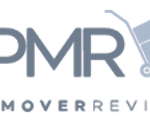 Pro Movers Review
Win $2,000 to go towards any outstanding federal or private student loan balance
Who: 18+, U.S. citizens/residents
Deadline: September 17, 2021
Pro Mover Reviews aims to take the stress out of one of life's most stressful events – moving. Another one of those stressful situations is, you guessed it, paying off student loan debt.
Therefore, Pro Mover Reviews is looking to provide financial assistance to one lucky applicant.
If you have over $2,000 dollars in student debt, are 18+, are a U.S. citizen or permanent resident, and are able to provide documentation proving your student loan status, you are the ideal candidate.
Simply fill in a few short paragraphs describing how paying a portion of your student loans will help you financially "move on" in your life!