Scholarship
Posted 1 year ago
Applications have closed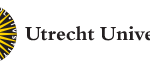 University of Utrecht
Partially-funded Masters degree at Utrecht University
Age: N/A
Deadline: January 31, 2022
After submitting an application for a Master's program at Utrecht University, non-EU/EEA students can submit an application for an Utrecht Excellence Scholarship. Applicants must be in the top 10% of their graduating class, and have completed secondary school/Bachelor's degree outside of the Netherlands.
The Utrecht Excellence scholarship can be awarded as tuition fees or tuition fees plus 11.000 euro living expenses. As the grant is not automatically a full scholarship, it may be necessary to find additional funding to be able to finance your studies and stay completely.
💡 Make sure you visit the famous tulip gardens when you visit the Netherlands! Our article will help: How Late Can You Visit the Tulips in the Netherlands?
The scholarship is awarded for the duration of the degree programme, which is one or two years, depending on the degree programme.