This job has been filled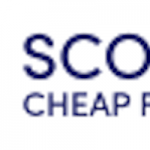 Win $1000 for your next trip!
Age: 18+
Deadline: December 11, 2020
Enter to win and your next trip—for you and your friend, parent, sibling, partner…or whomever you choose—could be covered by Scott's Cheap Flights. Winner will receive up to $1,000 for a vacation for two.
The Sweepstakes is only open to legal residents living in the United States who are at least 18 years old at the time of entry and logging onto the Internet from the United States.
Visit https://scottscheapflights.com/sweepstakes and complete the tasks requested when prompted; Entries must be received during the Sweepstakes Period to be eligible to participate in the Sweepstakes.
You may enter once during the Sweepstakes Period. Entries will be deemed made by the authorized account holder. After successful completion and assuming you meet the eligibility requirements, you will automatically be entered in the Sweepstakes to win the prize offered in the Sweepstakes.