Reading Time:
5
minutes
I've been in the "influencer" game since 2013, specifically in the travel niche. In no way am I an expert in influence (anyone who says they are is lying), but I've seen my fair share of the good and bad of this work. And inevitably, the ambition to build our own empires incites competition and, left unchecked—anxiety. Scarcity. An "us vs. them" mentality.
And I hate it. Competition is natural, but a scarcity mindset is limiting, counterproductive, and unnecessary. There is enough success to go around and as social media continues to evolve I think we need to start realizing that.
This piece gives homage to those with a true spirit of service and the rare compulsion to give. For free, in abundance, to the masses. I hope they can be an inspiration and model for others with social capital in their own spaces.
1. @itsATravelOD – Location Independent PTOs
 

 

View this post on Instagram

 
Andrea is a remote work goddess! On her Instagram account, she not only shares the multiple remote PTO that she finds on her Remote Travel Tuesday, but she has an entire database of location independent jobs on her website that she maintains for absolutely free.
You'll also see her vlogging, blogging, and posting about her personal remote travel journey and tips.
Follow her Instagram, and find her remote job board here.
2. @Marty_SanDiego – Diversity in Travel
 

 

View this post on Instagram

 
Martinique "Marty" Lewis is a Diversity in Travel expert. Years of education and experience fighting the injustice of being a Black woman in the travel industry have empowered her to take on these ignorant spaces head-on.
Part of that includes championing other Black influencers whenever possible—whether that's calling out brands that lack diversity, educating the travel industry on the business case for representation, or individually pushing work to Black influencers from behind the scenes. She has personally reached out to me and so many others when she's found an opportunity that suits their niche. She embodies the abundance mindset and is one of my personal heroes.
You can find her blog here.
3. @packslight – Creative Travel Funding
 

 

View this post on Instagram

 
Well, I wouldn't be so passionate about championing the givers if I weren't one myself, right?
My name is Gabby Beckford, travel blogger at Packs Light, and I strive to make travel accessible and exciting for people as young as possible as early as possible. Alongside my international adventures, I share insider knowledge, advice, and actual links to travel funds, scholarships, grants, programs, etc. that I call them "Packs Light Travel Opps", which you can find them on my Instagram and in my 365Masterlist.
In 2019 I spoke at study abroad conferences and in underserved communities, and ultimately helped send young people to countries such as Egypt, Russia, Azerbaijan, San Francisco, and Toronto for free! Cheers to many more in 2020.
From tech to travel to marketing, these content creators give thousands of dollars of value to their followers... for free. Follow them, give them their flowers, and adopt a mindset of abundance for yourself. Click To Tweet
4. @MissBeeBright – Influencer Marketing
B, as she's branded herself, is a mother, entrepreneur, and influencer marketing mogul. On her Twitter account "The Influencer League", she shares years of free game in influencer-brand relations such as seasonal pitching tips, how to calculate your worth, and general tips for how to survive in this diverse field.
I recommend following her Twitter account.
5. @HowNotToTravelLikeABasicBitch – Reality Check Gems
 

 

View this post on Instagram

 
Have you ever thought about how your privilege affects your travel experience? Or why you should reconsider supporting the "Leave No Trace" movement?
Dr. Kiona's Instagram and new podcast are her main mediums where she'll give you an extremely unsugarcoated education on topics such as cultural relativism, who gets to be a "local", privilege, indigenous rights, and other news-worthy content. By leveraging the goodwill of her audience and purposefully partnering with as few corporate sponsors as possible, she's been able to accomplish some truly life-changing feats.
These include gifting a new hearing aid to a person who did not have access to one, providing comped flights to those in need who attend her Cuba tours, and filming a documentary (on her own dime) about the Chinese cultural presence in Cuba that is in danger of being forgotten.
6. @loyaltytravels – Black Digital Creator Opportunities
 

 

View this post on Instagram

 
Kerwin is another Black travel advocate who may not be showing up in your feed every day, but I guarantee is absolutely shaking the table from behind closed doors.
You won't see his giving in the public eye—he helps operate private forums and communities to advocate for Black travel influencers. He organizes group discussions with your favorite companies and established black travel influencers to have indescribably engaged and person discussions on our thoughts of forced diversity, selective support, and implementing actual change. And of course, he is an avid, professional traveler and blogger.
Give him his roses, and sign up for his newsletter here.
7. @flyingfilmmaker – WOC Media and Film Opportunities
 

 

View this post on Instagram

 
Taylor, a fellow 20-something, black creative, shares her abundance of resources in film and media. She's told me she found inspiration in my weekly Packs Light Travel Opps and decided to apply the same mindset in her niche and now sends out a weekly newsletter full of opportunities for young POC in film and media—director jobs in LA, film editing internships in NYC, and other top niche opportunities with amazing companies.
Follow her and join her email list if you're in that field, or if you're interested in her daily life as a jet-setting flight attendant.
In 2020 make sure to curate your feed to expose you to wealth, positivity, and abundance instead of scarcity. Follow these influencers to start: Click To Tweet
8. @WhutTheHale  – Workflow/Business Hacks
I found Arielle Hale on Twitter and she's absolutely blown my mind. A single mother with a beautiful son, Ari is self-employed. Originally she left her thriving work in marketing to pursue a career in tech, recently getting her AWS and Asana Certification. Now she is a workflow and systems guru and shares her hacks on her Twitter account.
Her #30DaysofThreads hashtag has gone viral on Twitter with people in all disciplines sharing their inside knowledge and resources on topics ranging from blockchain to romantic relationships to how to create passive income with a vending machine business.
I love following her on Twitter, but be sure to join her email newsletter to receive her weekly gems.
Bring Abundance into 2020
Below is an image by Aaron Endre, which I find extremely helpful in understanding an abundance vs. scarcity mindset. Seek influencers who push for collaboration, sharing, kindness, positivity. But also embody it yourself!
Create your own list of people in your personal life or larger network who embody these qualities. Thank them, and then share them.
---
In the spirit of abundance, share this article to inspire others to give, share, collaborate, and live in this mindset! Have an influencer who should be on this list? Leave their name in a comment.
[one_third]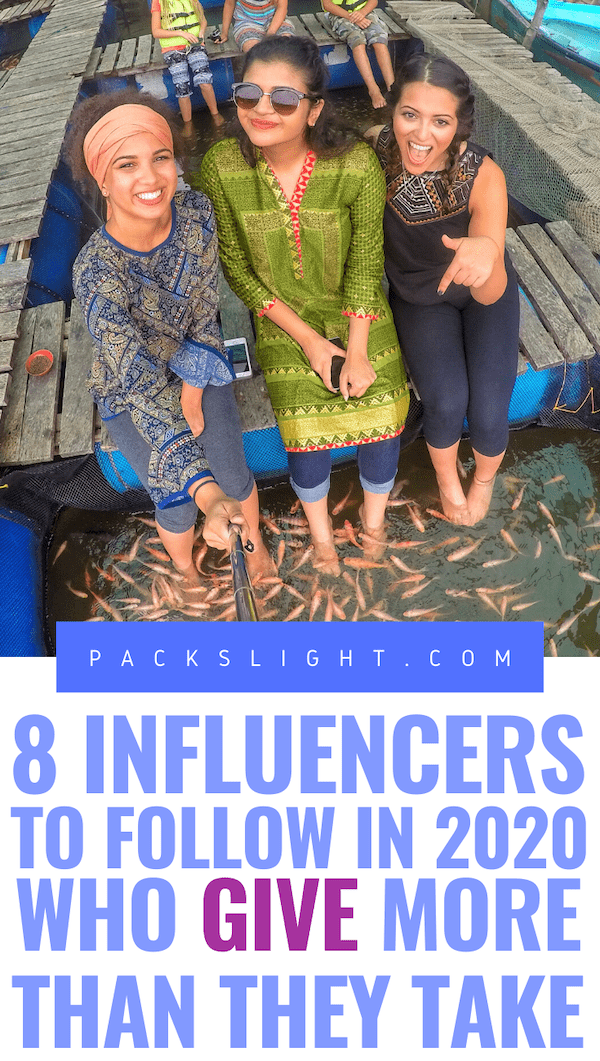 [/one_third][one_third]

[/one_third][one_third_last]
[/one_third_last]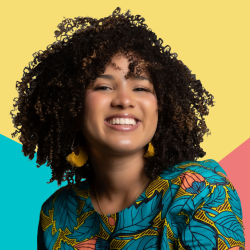 Latest posts by Gabby Beckford
(see all)