Reading Time:
4
minutes
Personally, I travel to learn about and experience the world—not to obsess over my physique.
But while you will never see me pass up a chicken alfredo or a mai tai, I also try to prevent binging unnecessarily while on vacation. Here are some simple, easy tips to not maintain (not lose weight, and not to become shredded) your body while on a trip.
1. Try to only eat out for larger meals.
First of all, I know my body and the amount of food that makes me feel sustained throughout the day. While abroad, I often only try to eat out for large meals—be that brunch and dinner, or one huge meal. Otherwise, make sure to drink lots of liquids and try to snack!
Try to buy travel-sized, low-maintenance foods that you can keep at your "home", like:
apples
pe

anut butter

nuts & legumes

eggs (if there is refrigeration)

crackers

dried fruits and/or meat
You can do this whether you're in Dakar or Dubai to help keep some consistency in your diet (good for your gut!), keep your food costs down, prevent you from overeating, eating unhealthily, or eating out of boredom.
2. Stay active with walking tours, outdoor activities, or booty-shakin'.
I almost never go to the gym while on vacation because that is not in my vacation spirit, and I won't suggest that you have to. But, while on vacation you can still stay active, and maybe be even more than you would be at your 9-5 office job.
Remind yourself that you should take the most advantage of your trip and be excited about how lucky you are to be there! It will motivate you to make the most of your time, which could be in the form of morning hikes, walking tours, surf classes, salsa lessons, swimming laps.
Sometimes my cardio is just dropping it low at the local club (read: all the time).
Stay active with walking tours, outdoor activities, or—my favorite—booty-shakin'. Click To Tweet
3. Choose a low-calorie cocktail for every other drink.
If I'm on vacation I'm going to have a drink or 5 if I please, because that's my ideal vacation. However, if you're like me I recommend being conscious of the reason why you're drinking. If you're at dinner and want a glass of wine to go with your meal for taste, order it!
However, sometimes we drink just to drink! When clubbing, when conversing with friends, sipping a mimosa watching the sunrise. These are good opportunities to save yourself some senseless calories, even if you only order one for every other drink. If I plan to have more than one drink, I try to order a lower calorie drink like:
Vodka + seltzer water + lime + splash of cranberry
Ginger beer, vodka, lime juice, and lots of ice—skip the simple syrup
Sugarless mojito with extra lime
Light beer
Red wine
And here are some reminders from registered dietitian Rachel Beller:
A shot of hard liquor, which is typically an ounce and a half, has about 96 calories—before mixers.
Tonic water is not the same as soda water. A 12-ounce can of tonic water is around 124 calories and 32 grams of sugar, whereas soda water has none of either as it's simply bubbly water.
Words to use: "less", "a drop of", "a splash"
4. Eat 'til you're full, and listen to your gut.
One of the reasons I only eat one or two large meals a day is because smaller meals allow me to be more measured about how much I eat. No one wants to carry a doggy bag of spaghetti with them around Rome all day. 
So when I'm eating at a restaurant while abroad I eat until I'm full, and that's it. No "one more bite" or trying to pile on dessert. If I'm hungry later I eat later, but I never overeat in one sitting. I'm not saying eat less or a restricted diet—I'm suggesting prioritization and being mindful.
For example: if you really want 2 cannolis for dessert, consider ordering a smaller entree' to offset. This will save your coins and your calories.
This is not a travel weight loss guide. This is a 'here-are-some-tips-so-you-can-eat-all-the-foods-and-not-have-regrets-when-you-get-home' guide. Click To Tweet
5. If you do work out, make it easy, breezy, and 5ft away.
As I said, any fit traveler knows that the hard work is done at home. But if you're really in the midst of a fitness journey or weight loss goal, maybe you do want to be in the gym, even just sporadically, during your vacation time.
Well, why not make that as easy as humanly possible? 
I recently stayed at a unique room in the Hilton McLean-Tyson's Corner called Five Feet From Fitness. The room had a gym inside the hotel room!
Some of the features include:
An interactive screen kiosk  with 25 classes in HIIT, yoga, core, body weight, yoga, and suspension programs to walk you through a workout
Indoor stationary bike/cycle, the LifeFitness IC5
Complimentary hydrating drinks like coconut water and Vitamin Water
Imagine traveling and waking up in a gorgeous room like that, with all of those amenities staring at you! You'd at least be convinced to ride the stationary bike every morning while you sip your morning coffee.
And even if you don't stay in a tricked out accommodation like this, squats, sit-ups, push-ups, and wall-sits are all exercises you can do no matter the space or city.
---
Are you going to try to implement any of these simple hacks on your next trip? Which ones?
Let me know in the comments.
[one_third]
[/one_third][one_third]
[/one_third][one_third_last]
[/one_third_last]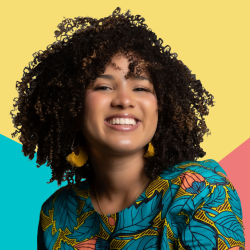 Latest posts by Gabby Beckford
(see all)