Reading Time:
4
minutes
The Young Traveler's Network series showcases candid guest interviews of young people worldwide and the inspiring stories of how they navigate their lives and travels. They share their stories to educate, inspire, and empower others to see the world!
This week a Young Traveler named Zariah, 16, shares her unique upbringing thus far which has mostly been on the road and out of school with her nomadic family.
---
Hey Zariah! Tell us a little bit about yourself.
Hello all, my name is Zariah Dally! I'm 16 and I am a videographer and published writer, and I specialize in all forms of photography. I've been traveling around the U.S for 7 years with my nomadic family and I am currently living in Reno, NV, the biggest little city in the world!
Wow, you are absolutely impressive! So, how is your daily life at the moment different than an average 16-year-olds? 
I was 10 years old when my family started traveling and I have very faint memories of what it was like before this crazy adventure began. My siblings know tiny hotel shampoos, one backpack of toys, and 10-hour long road trip naps very well.
Since we never settle in a place for too long, my school life is different than most. I was taught to be self-dependent and self-taught and, in saying so, I'm homeschooled and have a bit of accelerated learning. Instead of studying physics and Newton's Laws of Motion, I'm studying videography and business marketing. Since I have an exceptional amount of time on my hands, I also study and tutor others in music.
My family consists of my mom, dad, 2 younger sisters, and 1 younger brother.
How did your family get into this vagabond lifestyle? What have the last 7 years entailed for your family?
When I was 10, my dad was offered a job that would allow us all to travel from state to state, wherever he was needed at that moment. Because of that, most of our days center around 10 hours of driving or more.
When driving isn't involved, our routines vary depending on the state. When in upstate New York, we spent most days inside our cozy one-bedroom hotel room and occasionally took trips to the city or states around New York. Places like Utah or Washington, we moved around the cities and towns learning about the different cultures they had to offer.
The past years have brought both happy as well as sad times, sometimes leaving behind a good friend or two, but I enjoy my life despite it all. Click To Tweet Then every couple of years or so a new adventure starts. My mom is a seamstress, and my dad is a superintendent/consultant; and out of my younger siblings and I, me being the eldest, I work as well.
Who are your closest friends outside of your family? Do you have hometown friends or internet friends or do you meet people on the road?
I have less than a handful of people I would call very close friends, the main two being Madison, who is from my hometown, and Timi, a friend I made in a different state a few years ago, who is also somewhat an internet best friend.
It might sound sad, but I am very thankful—they're the type of friends that don't just come and go. Some of them I've known for 5 years and some I've known for 10 or more. They are also the most driven and creative people I know and it really inspires me to work hard as well.
Being on the road a lot allows me to meet loads of new people every place I go, but very few I actually stay in contact with.
Click To Tweet
The friends I have now all live in different states, which is great because it gives me a reason to go back, but when we can't see each other we stay in contact with Skype, text, and many other social platforms.
What has this travel lifestyle allowed you to do that may be different than another 16 years old? What are the rewards of this lifestyle?
Through my unique lifestyle, I've gotten the opportunity to meet new people from all different cultures and beliefs and I've gotten to experience how they live and what they do! It's taught me to genuinely love everyone and appreciate everyone for who they are as people.
I also feel like because of it, I have a better understanding of the world as a whole and all of the people in it. It has allowed me to stay focused on me and my aspirations, leading me to start my photography business, work with other artists, display as well as sell my work in stores and pop up art exhibits– even share my life with a larger audience such as Matador Network and Packs Light.
(Umm, aww!? So sweet!)
It sounds intense and unique, but I imagine there are setbacks of this lifestyle? Do you ever feel overwhelmed or feel like you're missing out on an "average" teen experience? Dating? Prom? The mall with friends?
Although this life has brought many opportunities to me, it has also made it somewhat hard to relate to other teenagers my age.
I spend most of my time working and talking with adults and because of this, I tend to "act" as one at times. So, being around teenagers can be a bit overwhelming and difficult for me. My lifestyle can sometimes come off as quite intimidating.
Being the "16-year-old college and high school graduate who travels nonstop with her nomadic family" is not everyone's cup of tea, but nonetheless, I wouldn't change a thing about my nomadic family lifestyle!
Though I do love it, this lifestyle has also made it hard to relate to others my age... Click To Tweet
Do you see yourself traveling solo more in the future or continuing to travel with your family?
I will most definitely travel solo in the future, as traveling has been such a big part of my life for so long; I can't really imagine ever stopping and settling down for good!
There is so much I haven't seen yet. At times I think that I wouldn't be okay just settling and never knowing what it feels like to be standing in the middle of a city in Japan or the thoughts that would go through my mind while I walk through the Sistine Chapel.
What do you see yourself doing in 5 years?
In five years, I see myself working more with my photography, hopefully inspiring a larger audience with my work, as well as traveling and documenting it for the world to enjoy!
What advice would you give to other families that want to pursue a nomadic family lifestyle, but are hesitant about how it will affect their kids?
At the beginning and the end, your life will be much more rewarding. The world will be your children's backyard and their memories will be their greatest treasures.
The best gift you can give is a lifetime full of adventures! My favorite quote goes as follows,
"Traveling is all about finding those things you never knew you were looking for. Never forget today's moments are tomorrow's memories, so why not make them ones worth remembering?"
---
Do you travel with your family?
Drop a comment below & don't forget to add yourself to the Young Travelers Network Facebook Group! 
Are you interested in writing for Packs Light? Apply to become a contributor.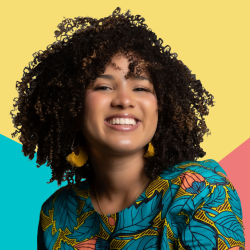 Latest posts by Gabby Beckford
(see all)